No matter how many cake carriers I have, every year there always seems to be a few odd shaped treats that doesn't fit into anything I own. This makes transporting and keeping them fresh very difficult. Most recently, I made this monster cake: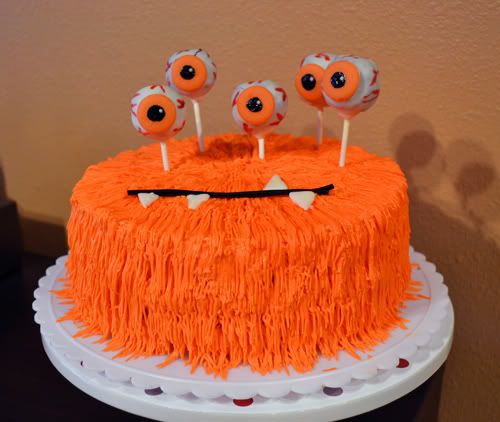 If I had thought it through (which I obviously never do) I would have realized not to put the eyeballs in until I reached my destination. But I didn't. And they were in there so securely, I didn't want to mess with them. As a result, this monster didn't fit into any of the several cake carriers I own (it was too tall!). Plus, the ink on the eyeballs refused to dry, so I couldn't put plastic wrap around the whole thing. Instead, I had to hold it on my lap for the car ride to dinner, while defending the cake against my pup in the backseat who thought it smelled like the perfect appetizer.
The people at King Arthur Flour are so smart! I got a gift certificate to their online store for Christmas (yesss!), so I was perusing their site and saw this post on their blog: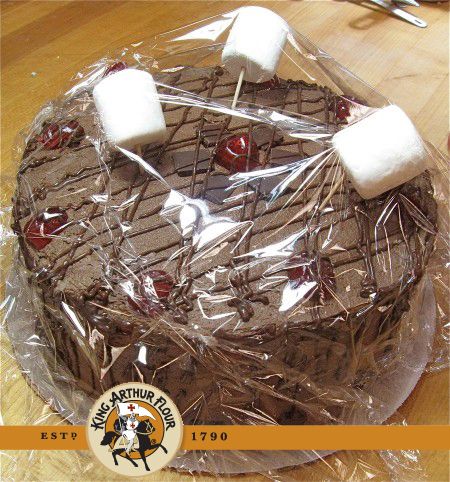 Marshmallows on sticks to hold the plastic wrap from touching the cake. Such a simple, smart solution. I'll be sure to remember this one for my odd-ball cakes in the future.