Easter is right around the corner (one week from today!). It has always been a time for our family to get together. I've picked out some of my favorite Easter pop creations. Seriously, peoples creativity and skills with cake pops and cookie pops shock me! It is like ART. Here are some Easter treats on a stick that people of all ages will enjoy.
I'm sure you know of Bakerella's cake pops. The woman is a genius. Her Easter cake pops are SO adorable I might hesitate for a minute before eating it (but who can resist for more than a minute?)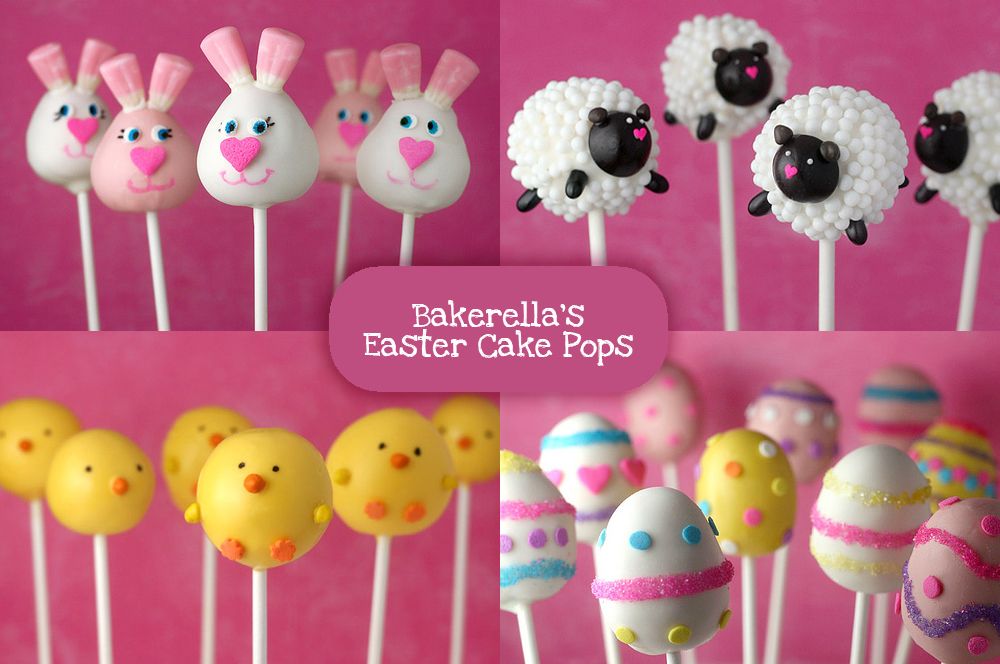 To see how Bakerella created these adorable confections, visit her blog: She takes you step-by-step through the creation of her Easter Bunny and Easter Egg cake pops, her Spring Chickens, and her Sheep cake pops.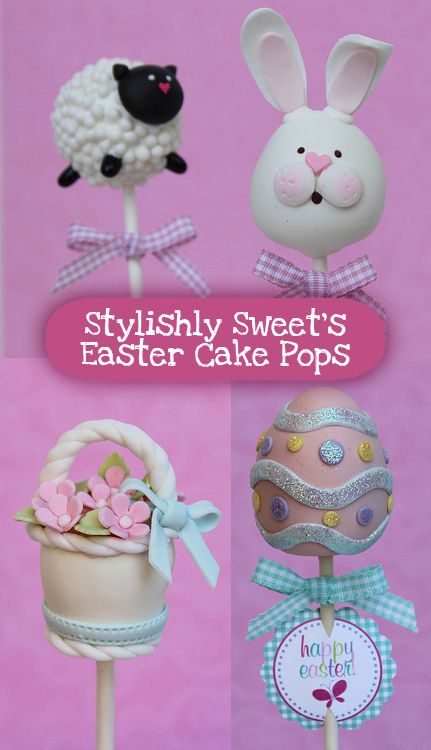 Stylishly Sweet makes some absolutely adorable cake pops, too. I really love her little accents with the ribbon and tags. Simple addition yet over the top cute. The pictures on her Flickr are seriously impressive!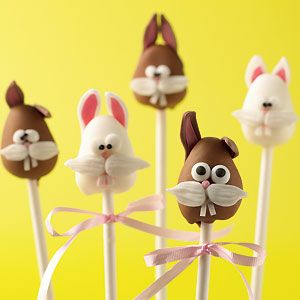 All About You has some goofy bunnies that I think are just hilarious. The young guests at your Easter get together would really like these ones.
Speaking of seriously impressive, Baking 911's Tulip Cake Pops look so real, it is hard to imagine biting into one! These are absolutely gorgeous (and must require a lot of patience to make so perfect).
Don't feel like making Cake Pops? I've been seeing Cookie pops floating around on the internet for a while, and these Easter Cookie Pops have got to be amongst the best I've seen. Baking 911's Easter Basket Cookie Pops are simply stunning.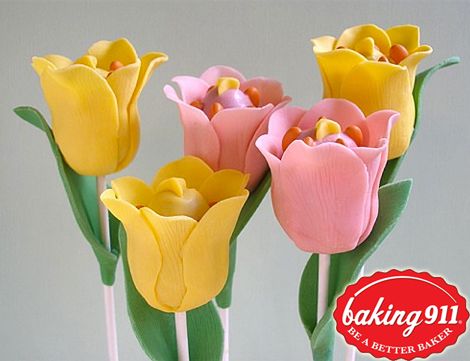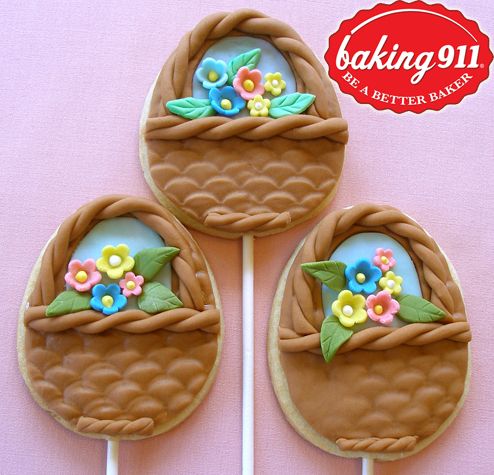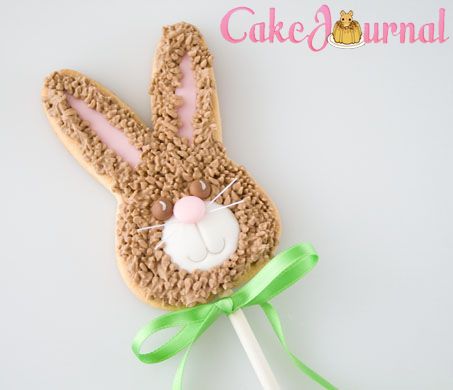 Cake Journal takes you step by step with lots of photos for how to make these Bunny Cookie Lollipops. I love those step-by-step photo tutorials - I'm such a visual person, these how-to's make it so straightforward.
If Cake Pops and Cookie Pops are not your thing, you could always try some Rice Krispies Treat pops.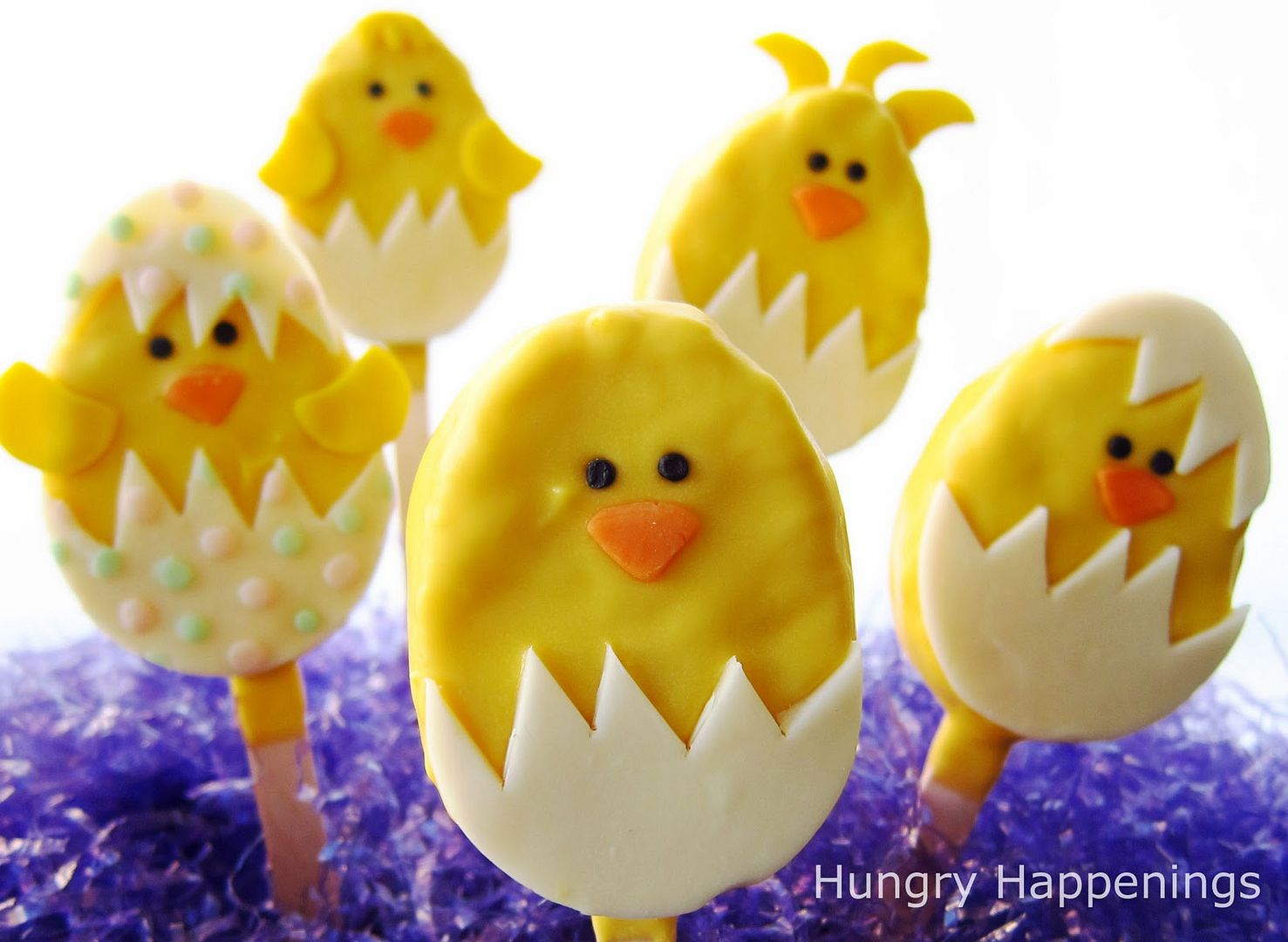 Hungry Happenings made some Easter themed chicky rice crispy treats and put them on a stick because everything is more fun on a stick!
And where better to put all of these adorable Easter treats on a stick? On your The Smart Baker Cake Pop Stand of course! Now through Easter, we're offering a $5 discount on Round and Square Cake Pop stands. Just enter CakePop5 at check-out to receive the discount!
...and if you're feeling lazy but still want a fancy pop display, you can buy doughnut holes and call it a day. :)