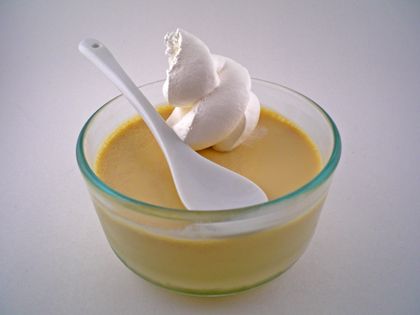 There are many things I have learned to make from scratch since starting this blog. I began as a novice baker, and now, I've baked all kinds of cakes, cookies, brownies, blondies, frostings, fillings, ice creams, truffles, and more. One thing, however, I had not tried until yesterday, was pudding. The instant kind is so easy, I just never saw the need to make my own. But when it came up in Sweet Melissa Sundays and I saw how simple the recipe looked, I decided to give it a try.
The one thing that made me nervous was boiling the granulated sugar and water down to an amber colored syrup. I have tried in the past and wound up with clumpy, burnt, sticky messes far too many times. This time, though, everything went smoothly. I watched it like a hawk and stirred it constantly (even though the recipe didn't say to... but I was afraid of it sticking!). When it started to turn the color of clover honey, I immediately took it off the heat and it was fine.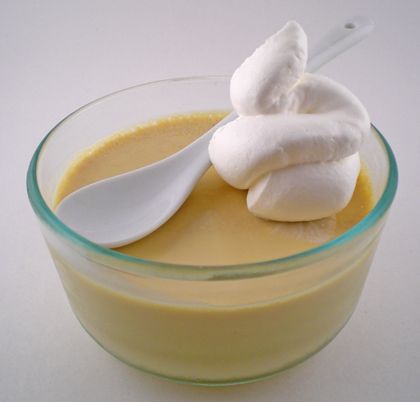 I made the recipe according to the book with two minor changes. One, I used fine sea salt instead of table salt (much yummier). Second, I used all half-and-half instead of heavy cream and milk.
Judging by Daniel's reaction, I'd say my first pudding-making was a success! It is very sweet, but very good. Perfectly smooth consistency and mild butterscotchy-caramelly flavor.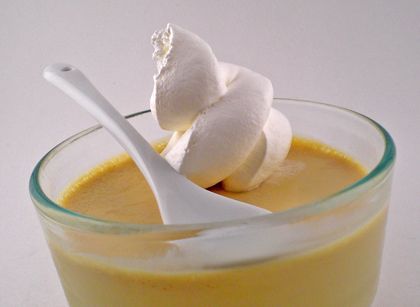 Don't forget to see how it came out for the other
SMS bakers
! And make sure to visit Jennifer's blog,
Maple N' Cornbread
, to see the recipe for Melissa's Butterscotch Pudding.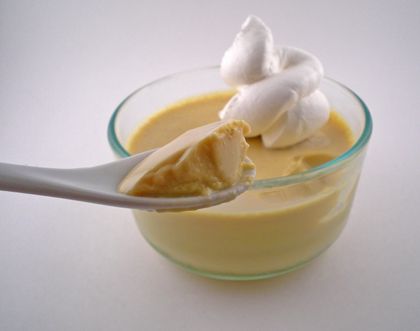 PS - Just wanted to let you all know we have a Valentine's apron on
TheSmartBaker.com
. We have added a cute little heart detail to the pocket of the monogrammed aprons! Go check it out!