Yet another successful recipe from
my favorite Ice Cream recipe book
. (I should really be getting paid by their publishers for all the good publicity I'm giving them, right??) This time, we made Orange Popsicle Ice Cream. Just.... take a look.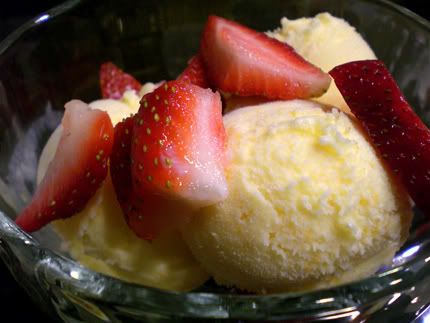 This might be my favorite one so far. Mmmm....
In other news, we've recently added a new piece of artwork to our home...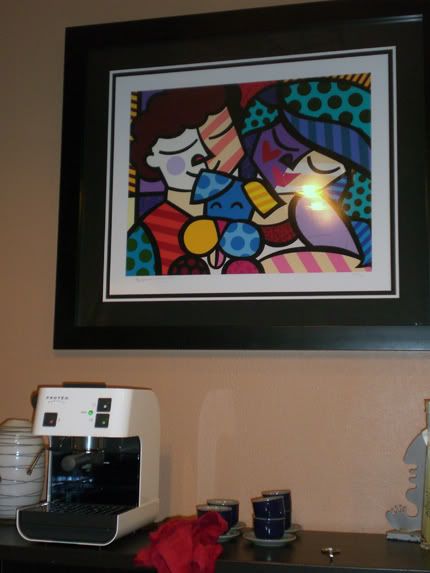 Oh, yeah the painting is pretty new, too. But I was referring to the espresso machine. After our vacations in Italy, it seemed only natural we'd need to get an espresso machine in our coffee-lovin' household.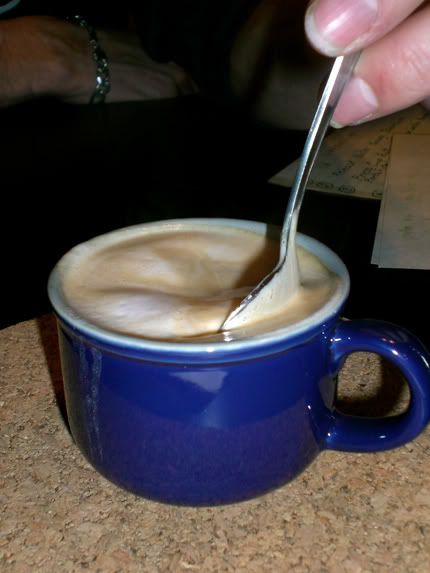 Our first attempt at home made cappuccino!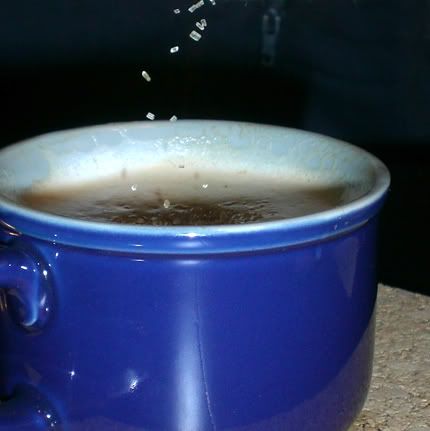 What are we sprinkling in our cappuccino, you ask?
With all the sugar we consume over here at Ice Cream Before Dinner... whether it's in ice cream, brownies, cupcakes, cookies, etc, we don't need any
more
white sugar in our diet. In our coffee and in a million other applications (I find more and more every day), we've turned to the new zero calorie
natural
sweetener
Truvia
.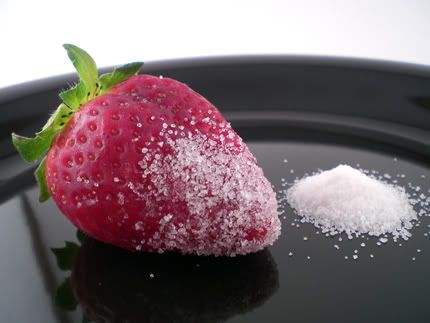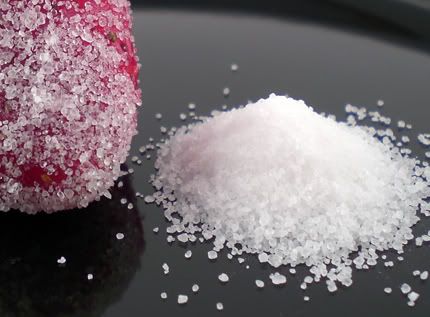 The taste is not artificial like other no calorie sweeteners, and the fact that it is natural and not some weird mutant chemically altered science experiment is a benefit. Instead of being one molecule away from having the same chemical make up as plastic, this is made naturally from the leaves of the stevia plant. We've switched to using this 100% in our household instead of other sugar substitutes. And I don't know if it's all in my head or not, but you know those rumors/stories that artificial sweeteners jump-start your appetite, making you hungry? I've found that once I switched to Truvia, I can actually wait until lunch time to eat... without getting super hungry between breakfast and lunch. I would definitely recommend it!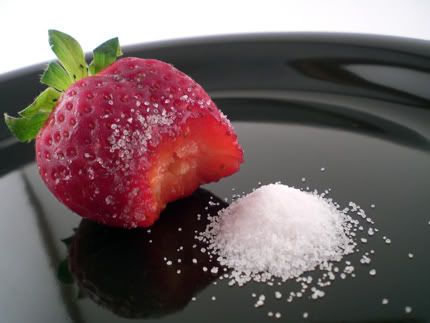 Oops, I ate it.