We've found enough time to bake, but not enough time to record it all on here. Finnnaaallly getting to that now.
We made these chocolate chip cookies about 2 weeks ago (I know, I'm really late). Well, our latest baking kick, King Arthur Flour failed to provide us with a chocolate chip cookie recipe that we deemed good enough. We wanted soft and chewy, not crispy, and we couldn't find it there. After endless searching, we finally found this recipe on epicurious, and it has now replaced my old go-to recipe for chocolate chip cookies (was pretty darn good to begin with, mind you).
We followed
this
recipe religiously and it produced glorrrrious results. They stayed super fresh in tupperware for over a week. Dan even wound up having to cut these cookies up at work, so everyone could get a piece (luckily, they were bigger than ginormous, so this was possible).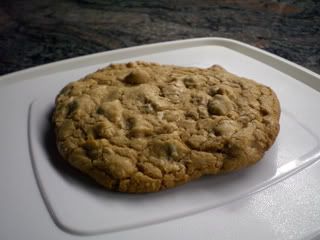 The following week, it was Daniel's sister's birthday, and we were chosen to provide the desserts. We made two dishes, and both were equally spectacular. As the dessert for everyone, we made something my mom told me about a while ago: brownie/chocolate chip cookies. Brownie batter on the bottom, with chocolate chip cookie dough delicately spread on top, and then baked: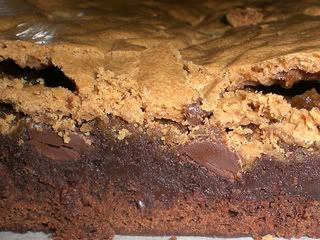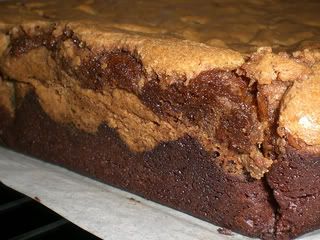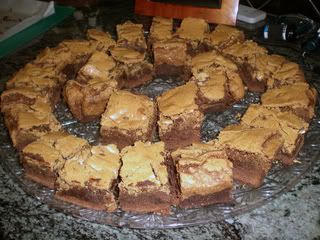 They were very, very good. Very.
For the guest of honor, we made the famed Rainbow Cookies of NY.
I have no idea where I got the recipe from, I've had it for years. They take a
lot
of work and time, but in the end, they're worth it.