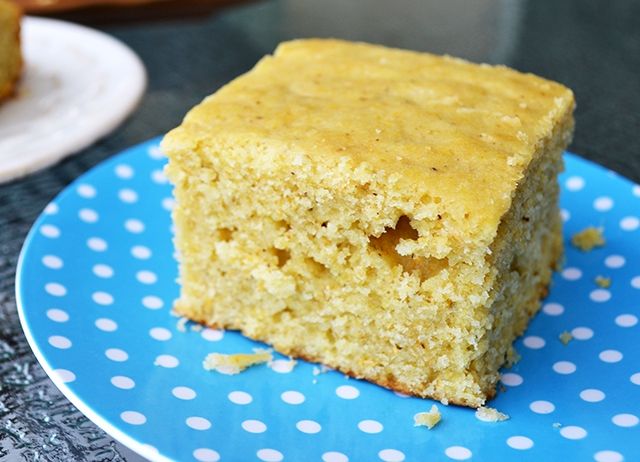 Recently, I had my sister and her boyfriend visiting from New York. It was so much fun having them in town, I didn't want them to leave! On their last night with us, we had an easy night in with a delicious homemade dinner and a competitive game of scrabble. We prepared a Chicken and Spicy Sausage Paella with Mushrooms, and whipped up some Buttermilk Cornbread to go with it. Both dishes were delicious, in fact we have made the paella a regular dish in our home. But the Cornbread… ooh the cornbread. It reminded me of the corn muffins I used to eat as a kid (I have spoken of my childhood love for mass-produced corn muffins on the blog before - here). In fact, the next morning I couldn't resist toasting up some of the leftovers with butter for breakfast. These were a huge improvement from the Entenmann's corn muffins I ate growing up.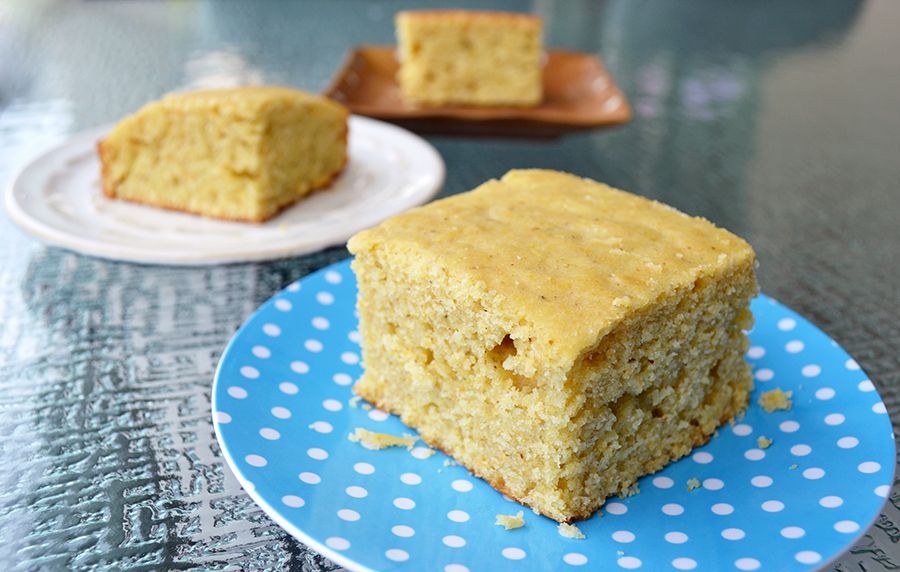 Buttermilk Cornbread, slightly adapted from Allrecipes.com
1 stick (1/2 cup) unsalted butter

2/3 cup granulated sugar

2 eggs, room temperature

1 cup buttermilk (I used low fat)

1/2 teaspoon baking soda

1 cup cornmeal

1 cup all purpose flour

1/2 teaspoon fine sea salt
In a large skillet, melt the butter. Remove from heat and stir in sugar. Quickly add eggs and beat just until combined.
In a measuring cup (I used the same cup I measured the buttermilk in to save from washing more dishes), combine buttermilk with baking soda. Add to butter-sugar mixture and stir to combine.
In another small bowl, whisk
cornmeal, flour, and salt to combine. Stir into buttermilk mixture until few lumps remain. Pour batter into prepared pan and bake for 30 - 40 minutes, or until cake tester comes out clean.
Allow to cool most of the way before removing from the pan.