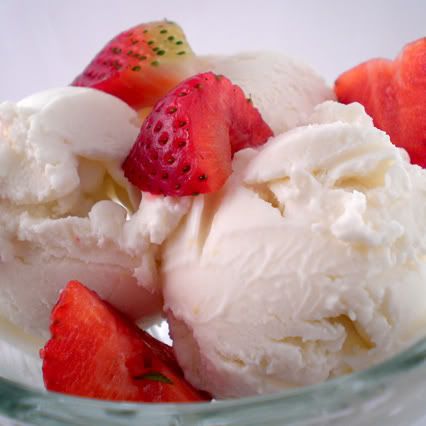 The ice cream maker came back out last night. This time it produced a decadent, rich, creamy Cannoli ice cream. You heard me right. This is not to be taken lightly. Quite a leap from the refreshingly light and fruity
Key Lime Sorbet
. More than one scoop of this pastry-inspired bad boy, and you're in for it. Not for the faint of heart. But it's ohhh so good.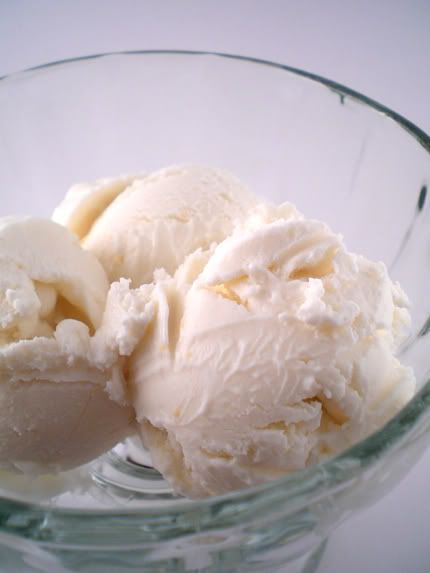 Cannoli Ice Cream
makes about 1 quart
Ingredients
:
1 3/4 C ricotta cheese (not skim)
2/3 C sugar
1/2 heaping tsp vanilla extract
2/3 C heavy cream
1/2 tsp grand marnier
citrus zest (I used grapefruit because it is what I had, but you could use lemon or orange...I used about the zest of half a large grapefruit)
smidgen of fine sea salt
In a food processor, combine the ricotta, zest, sugar, and vanilla until well blended. With cover on and blade spinning, slowly pour in the heavy cream. Then add the grand marnier. Place the mixture in a medium bowl, and place the medium bowl in a larger bowl filled with ice water. Set in the frig until thoroughly chilled. (I find the ice bath makes it chill faster).
Churn in your ice cream machine according to your machine's directions. Place in a freezer container in the freezer until firm.