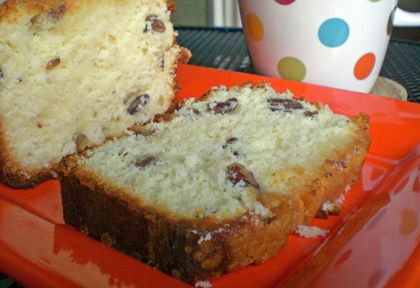 Sour Patch Kid Pound Cake. That's what I'm calling this. No one else on the
P&Q
for
Sweet Melissa Sundays
said their Lemon Walnut Sour Cream Pound Cake's glaze was super duper duper sour and tart, so perhaps something in mine didn't come out right? But the top of my pound cake, where all the glaze is concentrated, is soo tart it makes my face go all squinchy when I eat it. Mine and Daniel's lips puckered, our eyes closed uncontrollably, and all this from us sour lemon lovin' people! So maybe my glaze was sour-er than everyone else's. Not sure! I'm interested to see everyone else's results.
UPDATE
: Ok, I re-tasted the cake a day or so later, and it tasted much less sour! Maybe when we initially tried it, it was toooo fresh and the lemon glaze didn't have a chance to mingle with the other flavors of the cake yet. Now it tastes pleasantly lemony! Yey! I have my Dad and brother here visiting, and everyone enjoyed it.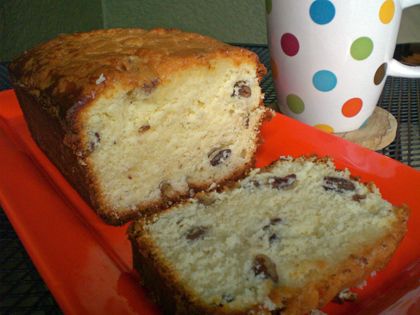 Lemon Walnut Sour Cream Pound Cake was chosen by
Raeann of Basically, Baby Boots
for this week's Sweet Melissa Sundays recipe. Like many others I subbed in Pecans for the Walnuts (Yum). Be sure to check our her blog for the recipe! I thought the pound cake itself was very very good. It had a nice crumb, it was nice and moist, and it was not too heavy and dense, and not too light either. Though I think next time I might either use only a very small amount of glaze, or I'd leave the glaze off entirely. Or maybe even use just a plain ol' powdered sugar and water glaze, mmm.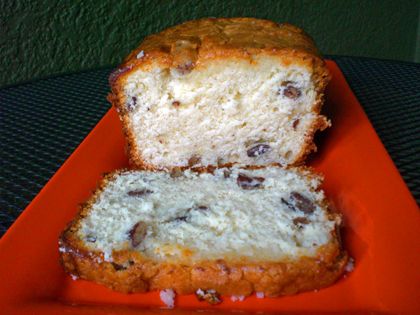 Be sure to see what the other SMS Bakers came up with -
visit the blogroll
!