As it turns out, Daniel and I re-learned the other night just how addicting rice krispie treats are. After our Bourbon Salted Caramel Rice Krispie treats disappeared after just a couple of days I decided to make another batch of Rice Krispie treats, but this time to channel our inner child (not so hard to do). With some inspiration from Lovin' From the Oven, Birthday Cake Rice Krispies treats were born. These were delicious, fun, and kiddy! But I do think that next time I'll try to up the cake flavor by incorporating MORE cake mix next time.
One of the risks of taking your photo's on the floor....
These are such "Please, Mom?" eyes: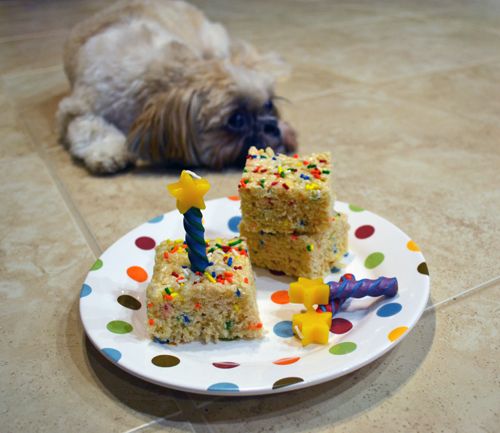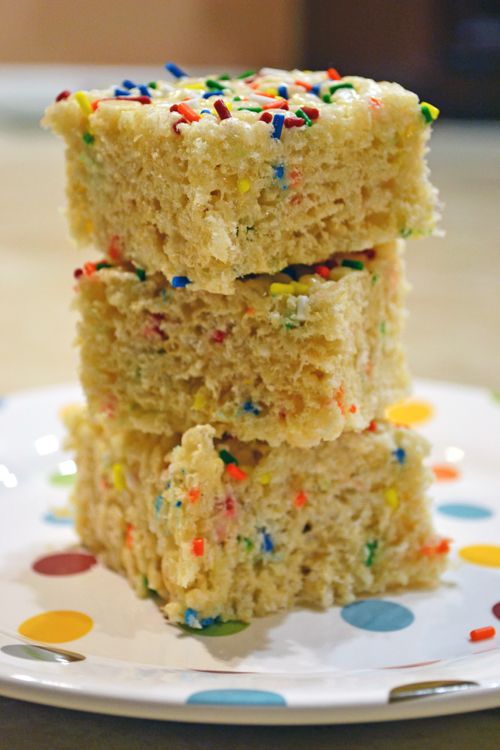 Ingredients:
3 tablespoons unsalted butter
1 (10.5) ounce bag of mini marshmallows
3/4 cup (or MORE for more cake flavor) Funfetti cake mix
6 cups Kellogg's rice krispies cereal
3 - 4 tablespoons of rainbow sprinkles
Melt the butter in a large saucepan over low heat.
Add marshmallows and stir until completely melted.
Remove from heat and stir in the cake mix until dissolved.
Stir in the cereal and half of the sprinkles until it is evenly coated with marshmallow.
Press the mixture into a 8 x 8 square baking dish and top with remaining sprinkles.