So, I know. This post is a day late. I
made
them in time for the fourth of July, I'm just late in posting. I wanted to make some cute patriotic looking cupcakes that might be winners at the store, so I stuck with Vanilla cupcakes with Vanilla Buttercream to appeal to everyone and just decorated them as American as I could.
I put what we called red "Freedom sprinkles" in the batter to make them a little more exciting. Aren't they cute?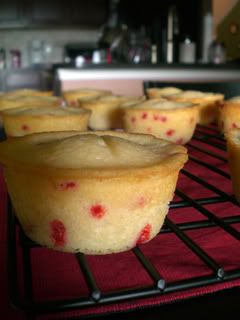 Dan offered his spikey piping skills to help me make frosting that looks like an exploding firework.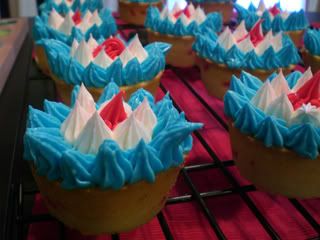 Then to add even
more
American-ness, we stuck an American flag in it.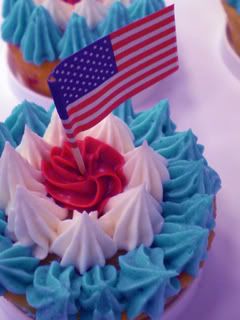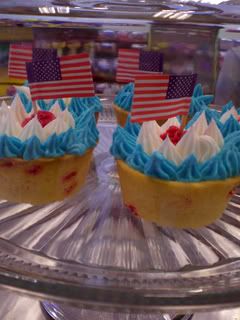 If you
didn't
buy one, you're un-American. Or something. Happy Fifth of July, everyone!!!