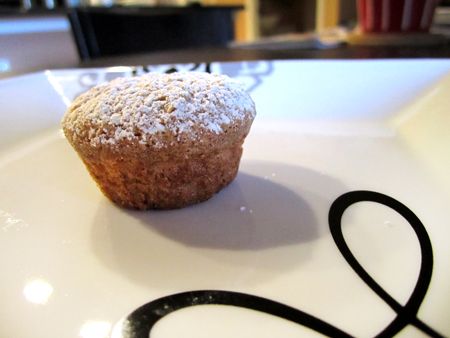 Little french scallop-shaped tea cakes, or Madeleines, are delicate little sponge cake-cookies made for enjoying with a nice glass of tea, preferably while you're sitting at a sweet little bistro table at a café in France. However, I'm not lucky enough to be in France right now. In fact, I'm cramming this post in in-between doing homework, writing papers, cleaning the house, doing laundry, and working. Not exactly like nibbling on madeleines while on vacation in Europe. But taking a bite of one of these yummy little cookies is enough to keep me going through completing my final paper. I can just close my eyes and pretend the research journals in front of me are actually the headlines of a French newspaper and that my desk is a café table in the French riviera. Ok, maybe they're not
that
good, but they're as close as any baked good is to transporting me to the Mediterranean.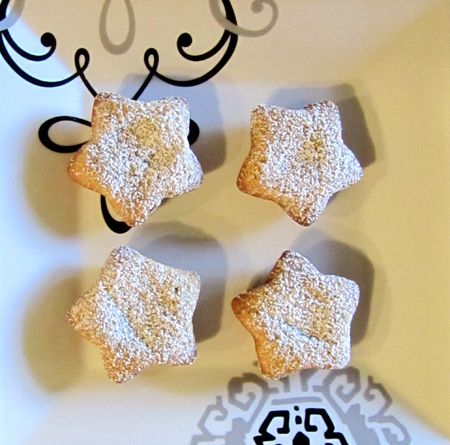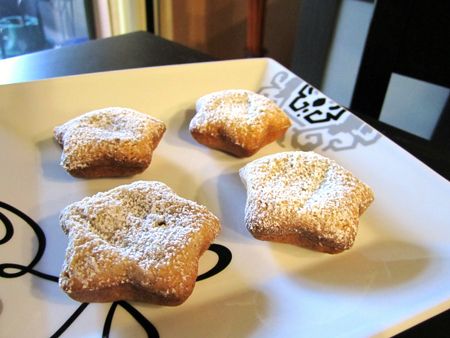 Since hazelnuts are absolutely no where to be found in Central Florida right now, I used pecans instead. I couldn't find Chestnut honey either, so I subbed in clover honey. As you'll notice my madeleines don't have that traditional shell-like shape. I don't have a madeleine pan, but I did have some cute little star pans. When those were full, I baked the rest of the batter in mini-muffin pans.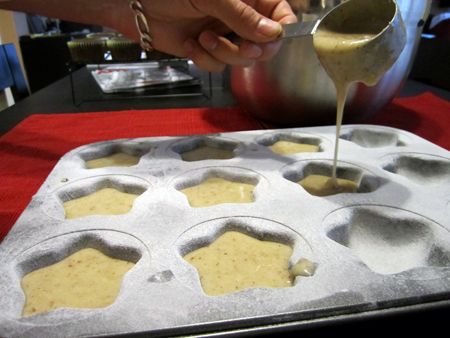 That's Dan's hand helping me. :) These really were quite yummy. Pecans were a nice flavor, but I'd still like to try these again with Hazelnuts and maybe even Almonds, too. Thanks for the selection, Debbie! These are helping me survive writing my papers. Visit Debbie's blog,
Café Chibita
, for the original recipe mine were adapted from. And
click here
to see the list of this week's participants and visit their blogs to see their adaptations on Sweet Melissa's Chestnut Honey Madeleines.