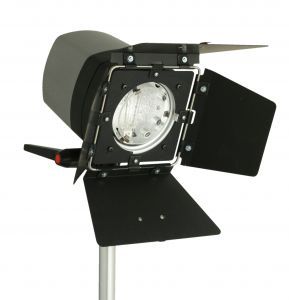 Where do you take the pictures you're going to put on your blog? I like to use natural light whenever possible. Sometimes that means taking my baked goods outside to the front patio to photograph them there. However, at times that can be TOO much light and the resulting photo's are overexposed. Plus, the weather isn't always good enough to shoot outside so all bloggers need to be able to photograph their items inside. My inside photo shoot spot is usually my dining room table. I even have a little clamp lamp set-up to attempt to get good photo's when I have the time.
But, let's face it. That rarely happens. Sometimes, you're rushing because it's starting to get late, you still have dishes to clean, and Thirty Rock is about to come on. Other times, you're rushing because that dessert smells so good you can't stand to wait one minute longer before you eat it! So having good
lighting
is a must. I replaced the light bulbs in my dining room with Daylight Bulbs that are supposed to look less like artificial light and more like the natural light all of us bloggers hope for. And my fiancé recently bought me a nice, new little camera that seems promising for taking good photos. I've been experimenting with different modes, ISO's and white balance settings. I'm hoping to refine my blog photo-taking skills soon as the great folks over at
CSN Stores
(who have over 200+ online shops!) have offered to let me do a product review! I'm really looking forward to trying out one of their baking items and featuring it here on Ice Cream Before Dinner! Stay tuned.