So, last night was the final class for Wilton Cake Decorating Course 3, Fondant & Tiered Cakes. I have really enjoyed these classes a lot! At times, it got frustrating and time consuming, but I am very glad that I did it. I learned a lot, and got over a lot of decorating fears. I would definitely recommend these classes at Michael's to anyone interested in learning the basics of cake decorating (well, at least in my area of Central Florida, my teacher was awesome).
The finale night was a free for all! We were allowed to make a cake of our choosing - decorating it as we wish. During class, the customers & workers of Michael's voted on a class fave. I was not happy with the outcome of my cake initially... it did NOT come out like I had envisioned. The color scheme was NOT what I was going for. I really wanted an Argyle pattern on the bottom, but it didn't work. There are a ton of imperfections. And my little wire ballies didn't come out like I had hoped. But guess what? I tied for first place! It was shocker. I personally thought my cake looked like a female alien robot wearing a pearl necklace. The other cakes were really very stunning, I definitely should not have won! I had two personal faves of other girls in the class, and I was rooting for them to win. If I had seen them for sale in a bakery, I would buy them in a second! All the students' cakes looked very professional. It was fun and interesting to see everyone's take on cake decorating - seeing everyone's personal vision for their cake. Very cool!
Here are some pictures of my cake: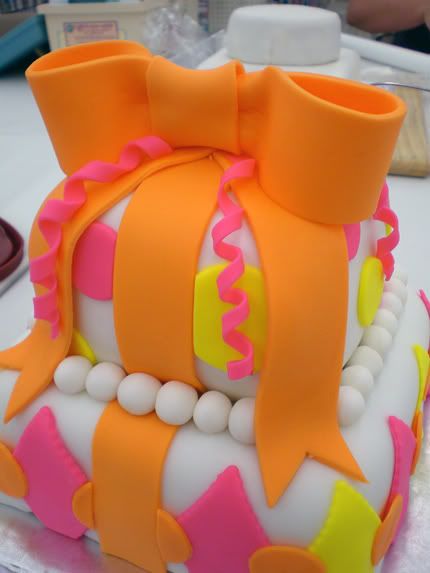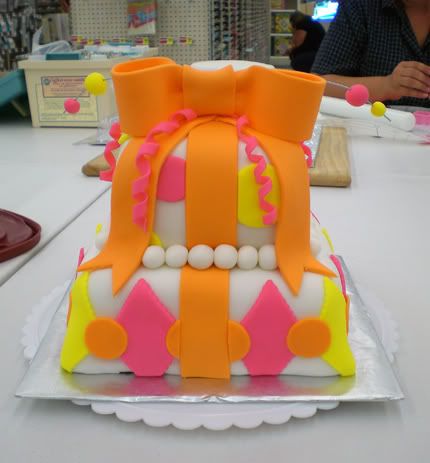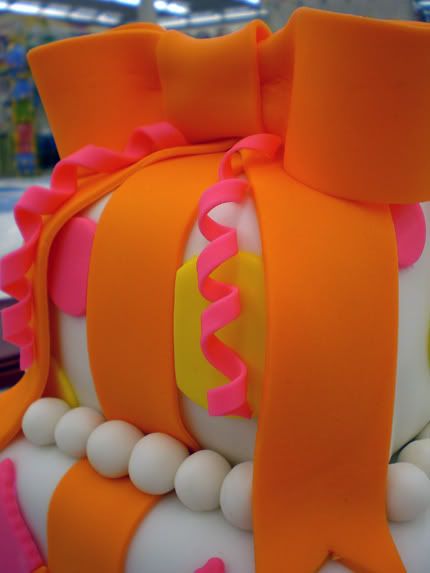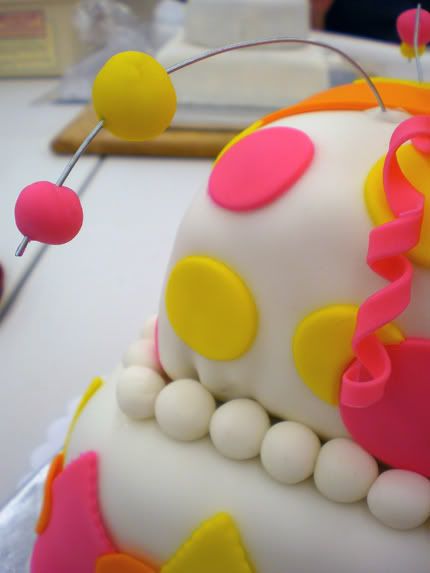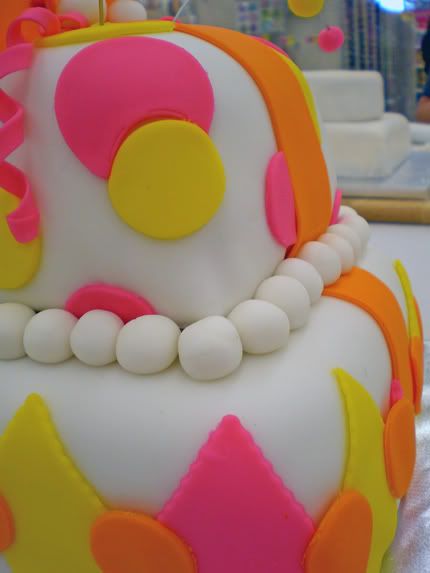 Anyway, I hope I get the opportunity to make cakes in the future, so that I can keep practicing my decorating and fondant skills and get better!