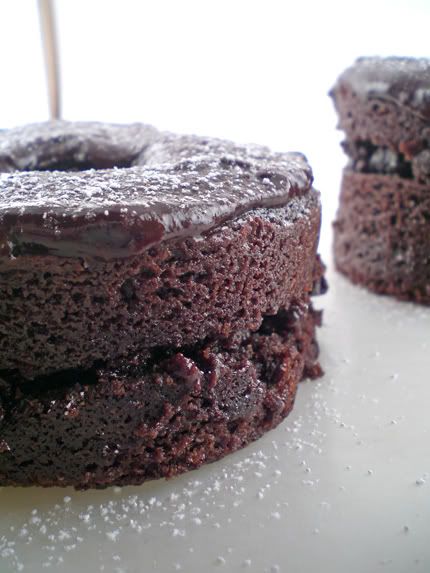 This week's selection from The Sweet Melissa Baking Book was chosen by
Elyse of Confectionery Creations
. She picked the chocolatey
Brooklyn Blackout Cake
on page 111. It is a rich, chocolatey Devil's Food-ish chocolate cake, iced with ganache and a Brownie Crumble. This means the recipe also involved making the chocolate cake on page 111 and the Brownies from page 82. Mmm, Mmm, Mmm.
As usual, I changed it up a wee bit. Since Daniel isn't such a chocolate fan, I didn't want to waste a ton of cake, so I opted to halve the recipe. Instead of one smaller cake, I made 2 little 4 inch cakes, 1 little mini angel food / bundt shaped cake, and 1 cupcake. But I did make the full amount of Brownies because... well, were both totally OK with having extra brownies around. First, I made the brownies. I baked them Saturday afternoon so they'd have enough time to cool and chill out before I chopped them to add to the ganache for the cake.
Chocolate Walnut Brownies (minus the Walnuts)
, pg 82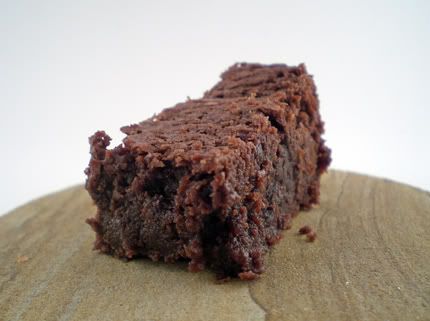 The Brownies came out
incredibly
good. Normally, my brownies, no matter what recipe I use, tend to be a little on the dry side the first day, but improve greatly the next day. These brownies were moist and perfect that very same night. By 10 oclock, just a few hours after they were made, we sampled and were both pleasantly surprised by them. And yes, they were
even better
the next day. I would definitely make this recipe again. The only difference I made from the original recipe was to omit the walnuts and to bake in an 8 x8 dish instead of a 9 x9.
And the Cake... well, it's really UGLY.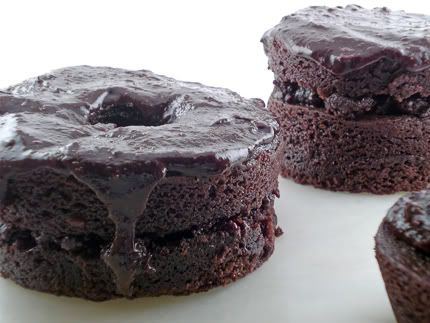 I didn't spread the frosting on the sides of the cake. And I could not get the layers to lay flat and even. My brownie crumble was so chunky that I could not get an even layer of it, so when the top layer was laid on top, it didn't sit straight. Oh well, so it's ugly. It'll still probably taste good! I suppose we shall see tonight!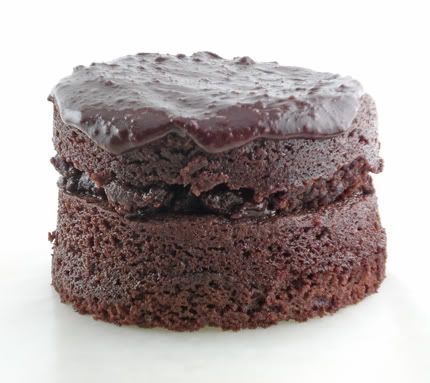 Be sure to check out the rest of the
Sweet Melissa Sundays members'
posts on Brooklyn Blackout Cake - hopefully theirs came out cuter than mine!