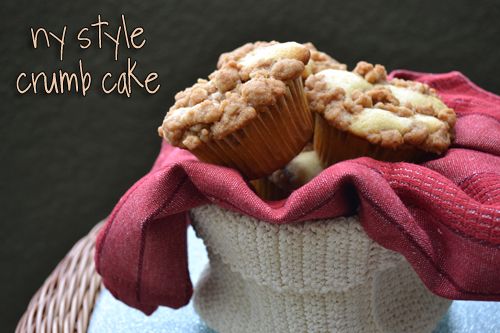 I got hooked on BAKED: New Frontiers in Baking when I made my first recipe from the book in November 2008. Their
Brownies
quickly became my favorite, and that's saying quite a bit as I've made about one and a half gajillion different brownie recipes. So when several members of Sweet Melissa Sundays mentioned they were started a Club: BAKED baking group based around the book
Baked Explorations: Classic American Desserts Reinvented, I jumped at the opportunity. I know I'm going to love the recipes we make from the book and I'll find many new favorites.
The first recipe up in our schedule is NY Style Crumb Cake. This is a great way to start off this group! I'm a native New Yorker and have tasted quite a few crumb cakes. And big buttery cinnamon-sugary crumb topping is one of my favorite things in the world. Rather than make the full batch, since I'm baking up other things for Fourth of July in the very near future, I decided to half the recipe and make it in a cupcake tin. This method yielded 12 individual Crumb Cakes. Besides halving, and substituting (1/2 Cup granulated sugar + 1 Tablespoon molasses) for the Dark Brown Sugar, I made the recipe exactly as it appears in the book. I haven't tried one yet, so I can't report on their taste! But from the looks of them, I think they're a winner! I'll come back here with an update once they've been sampled. :)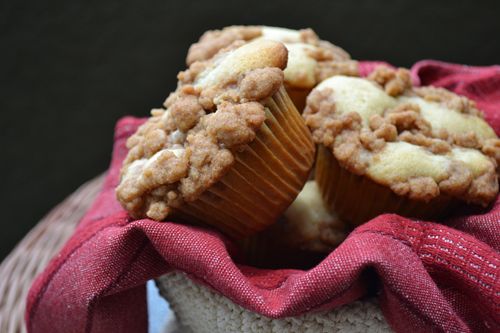 I'm excited to be baking in this new group! Make sure to visit our site to see the
other bakers' version
s
of this classic dessert. Visit
Karen's Cookies Cakes and More
for the recipe. Thanks for hosting, Karen (and picking such an awesome recipe to start off with)!