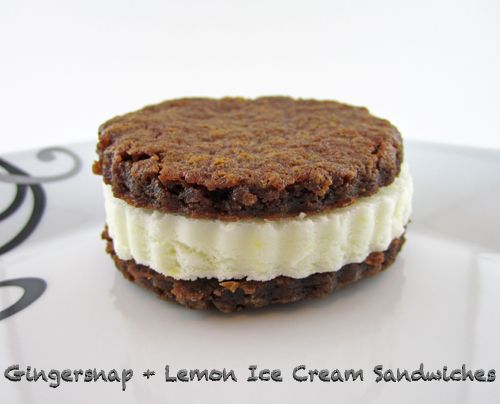 I've always wanted to make my own ice cream sandwiches, but was intimidated. They're so cute! Plus, with homemade cookies of your choice and homemade ice cream in the wildest flavor you can think of, they'd be so much more delicious than the store bought ones. And so cute! Did I mention I think they're just adorable? The process of making them
seems
fairly easy, but is it one of those things that looks easy but turns out to be anything but? Well, I finally decided to give it a go and find out. Turns out it actually is quite easy.
I used the
Gingersnap cookie
recipe from the
Sweet Melissa Baking Book
, and the Super Lemon Ice Cream recipe from
David Lebovitz
's book,
The Perfect Scoop
.
1. Pick your cookie base and prepare the dough. Spread the dough into a parchment-lined pan and bake.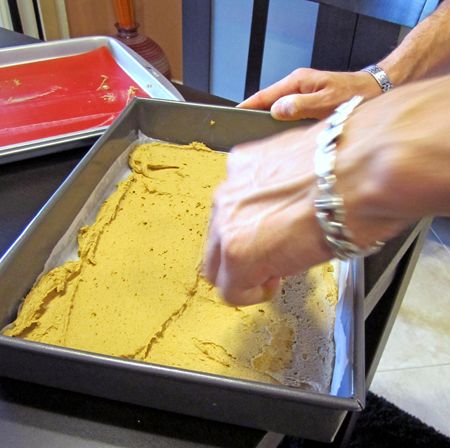 2. Using the parchment, lift the cookie out of the pan. Use cookie cutter on still-hot dough. Allow to cool on wire rack. Enjoy the scraps! When completely cool, put cookies in the freezer.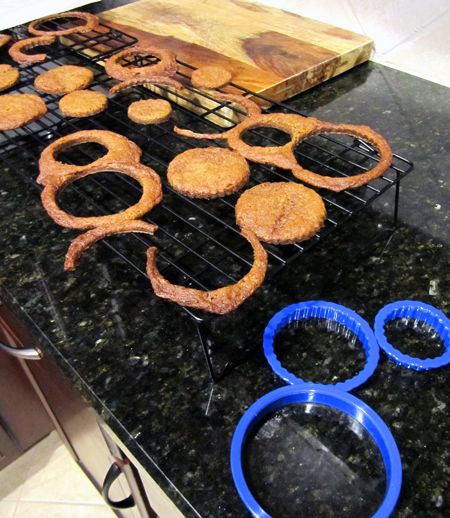 3. Prepare ice cream flavor of your choice in your ice cream maker. After churning, pour into parchment lined pan so that the thickness of the ice cream is no thicker than the cookie cutter you used on your cookies. Place pan in freezer and allow to freeze completely - until hard.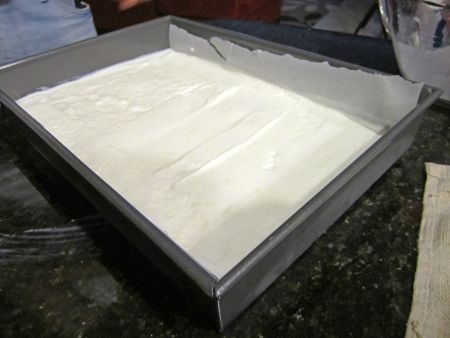 4. When ice cream is frozen solid, remove from the freezer and using the parchment sling, lift the ice cream out of the pan. Use the cookie cutter to cut out the ice cream.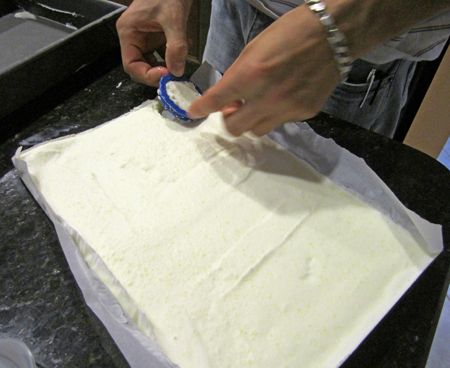 5. Sandwich the ice cream between two cookies. Wrap in plastic wrap and keep in the freezer until you're ready to enjoy them. Allow to thaw for a few minutes before eating.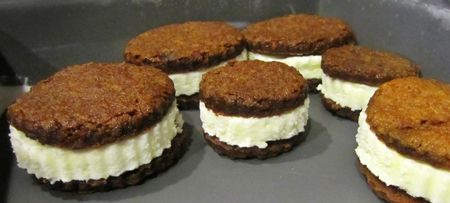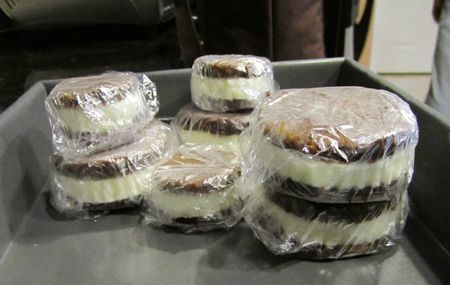 We decided to play Ice Cream Man yesterday, and we delivered them to the family...


Loading up the cooler bag to deliver our ice cream sandwiches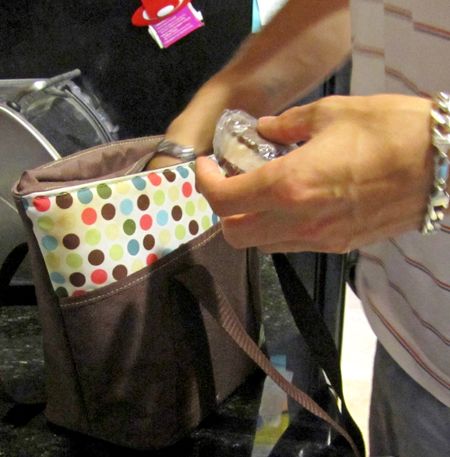 and what if they weren't home? well we let ourselves in (it's family, were not criminals) and left them a note: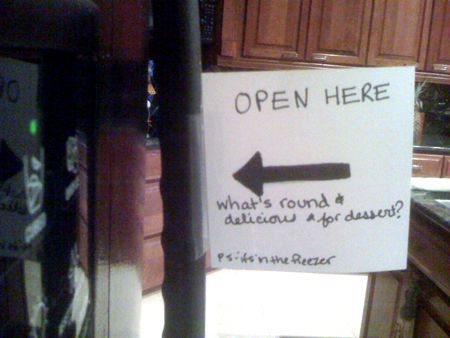 Does anyone else do things like this? Or are we the only crazy ones?
Anyways, these were delicious. The Super Lemon Ice Cream was indeed that - superly lemony.. but in a good way. At first, you get the tangy, tart lemon taste, and then you get the sweet, spicy cookie taste. The two flavors went very well together - Yum yum. And the ice cream sandwich making process? Very easy... I suspect you'll be seeing more variations on here in the near future :)