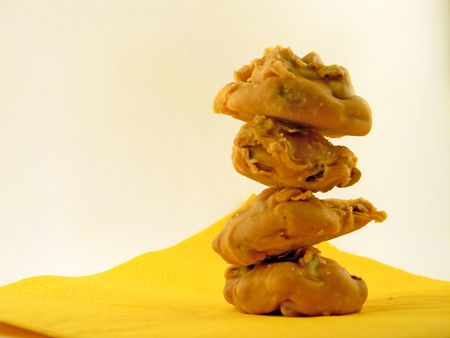 Me and boiling sugar have never really gotten along. I've wound up with burns, horribly sticky burnt sugar messes, and hardened sugar concoctions on my stove top. So for this week's SMS recipe,
Butterscotch Pralines
chosen by Tess of
Cookin Chemist
, I followed the instructions to a T. Not only does it involve a candy thermometer (::shiver::) and boiling sugar, but I have never made
or even eaten
a Praline before so I had NO idea what to expect. But I couldn't miss out on this week's recipe because of the rave reviews it seemed to get on the SMS site! So I gave it a shot. And VOILA! I was surprised how SUPER easy this was. Most everything was done in one bowl, and the whole thing from start to finish was probably around 20 minutes. And within 10 minutes of shaping the pralines, they're ready to eat. That's my kind of recipe.
And how did they taste?
Amazing
. I'm not sure exactly what I was expecting, but these are much better than I anticipated. Daniel said, "they taste like candy corn!" and I couldn't agree more! The pecans add a really nice texture and these will probably sooo good later crumbled on top of vanilla ice cream. :)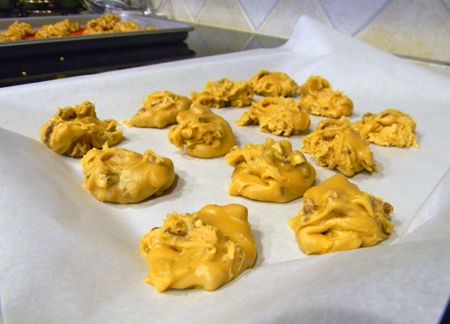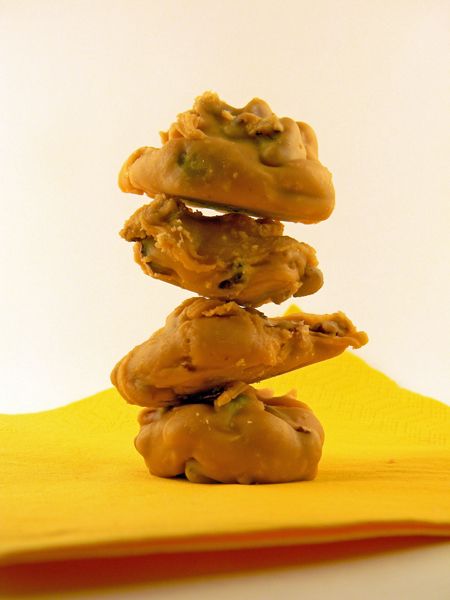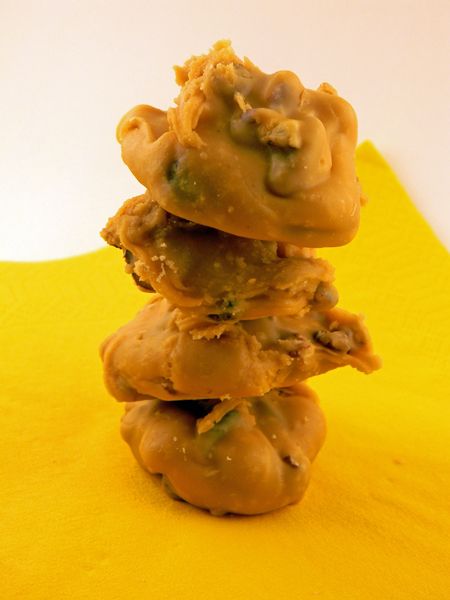 Thanks for hosting Tessa! I probably never would have made these if you hadn't chosen it as our recipe, and we LOVED it!!! Be sure to visit Tessa's blog,
Cooking Chemist
for the recipe, and see all the other SMS bakers' takes on the recipe on the
blogroll
.
Happy weekend, everyone!