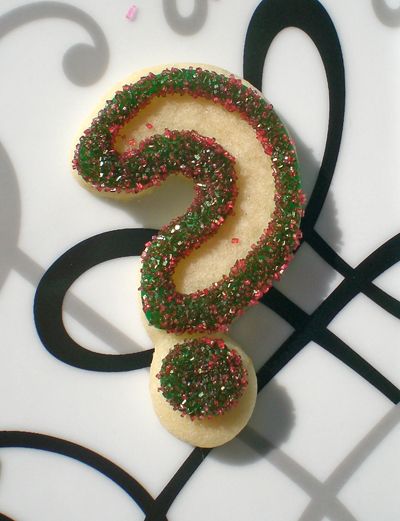 I do love cookies. But cookie doughs that require rolling out with a rolling pin and cutting with cookie cutters have never treated me well. Usually I find it hard to not have it stick to the rolling pin (despite my well-floured silicone rolling pin), and hard to get out of the cookie cutter, and hard to pick up and move to the cookie sheet for baking. So when I first saw that this week's recipe for Sweet Melissa Sundays was Sugar Cookies, I was excited (yey cookies!) but then I remembered (uh ohhh... time to get out the rolling pin). I thought of using it as a crust for a tart as the recipe says, but I decided to go the tricky route... and face my cookie cutter fears!
And it went well! At first I tried to roll it out too quick out of the fridge and it cracked. Then we rolled it out too thin. But once we rolled it out thick enough, and let it soften up a little bit more, it went very smoothly. I baked my 1/4 inch cookies for about 7 minutes in a 350 oven. And they came out perfectly.
Other SMS bakers said theirs were too bland, so I heeded
Michelle's
advice and upped the sugar to 3/4 C (from the recipe's 1/2 C), and added 1 tsp of fresh lemon juice. I also put 1/8 tsp of almond extract in, too. They came out very tasty and soft.
Thennnnn I used colored sugars and Betty Crocker Cookie Icing (ok, kind of cheating, but eliminated some frustration) to decorate them: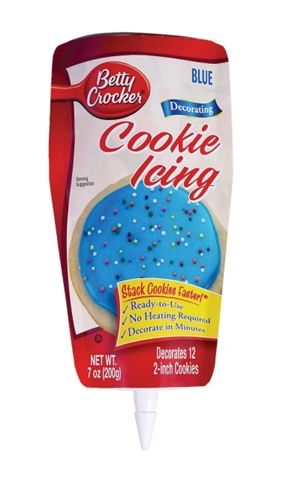 Andddddddddd maybe I went a little overboard...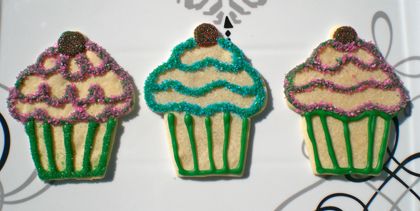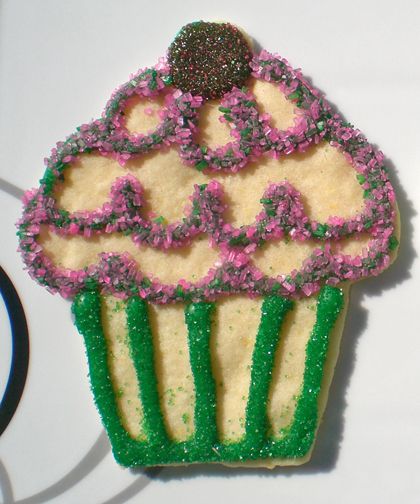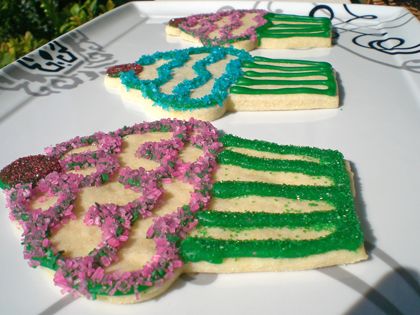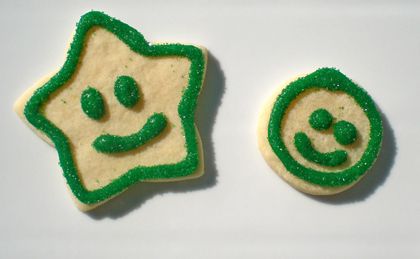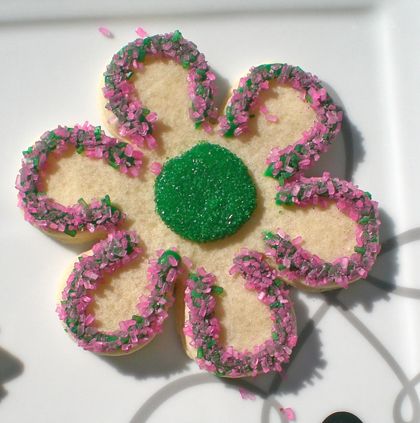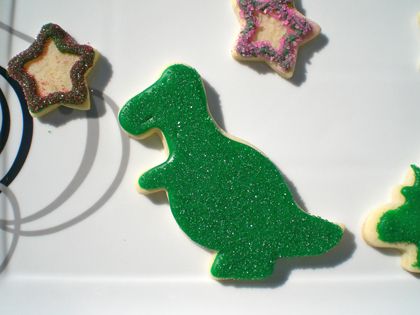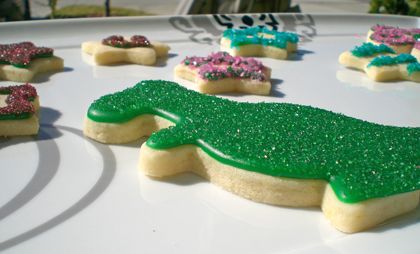 I was having fun! :) Make sure to visit Nina's blog,
Nina's Cupcakes
to see this week's recipe from the Sweet Melissa Baking Book:
Sugar Cookies
! Thanks for hosting, Nina! And check out the
other SMS bakers
to see how the cookies came out for everyone else!