Yes, I'm finally back! I'm really glad I was able to get back in the swing of things for this week's recipe - Um, warm apples coated in cinnamon and sugar topped with brown sugary crumblies, Helloo?? Delicious!
This was a really easy recipe to throw together. The thing that took the longest was coring, peeling and slicing the apples (If only I had one of those little tools, it would have been a lot easier!). The rest came together very very quickly. When I first read through the recipe, I did so quickly, and I thought this would be made in a 10 inch pie plate. So I thought, "Yeahhh, I'll make the whole thing". Then when I had a ginormous bowl full of sugary apple slices, I re-read the recipe and found out it was a 10 inch DEEP DISH.... Ohhhh!!! Since I don't have one of those, I made it in a 9x13 pan, and it fit perfectly.
The only changes I made were to use only Golden Delicious and Mcintosh apples (couldn't find any of the others), and to omit the all-spice and sub in a little more cinnamon in its place. It came out really good! I love those easy, quick ones that taste great! (And it tasted even better with some vanilla bean ice cream and caramel sauce!!!)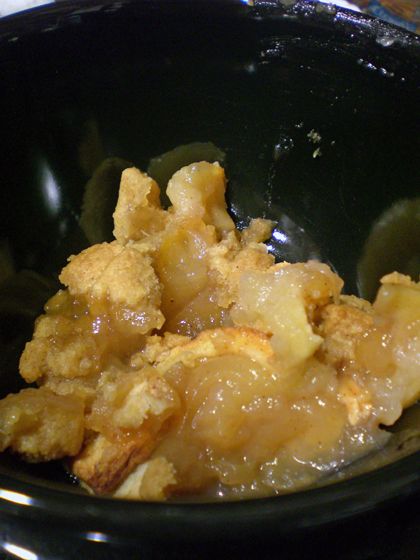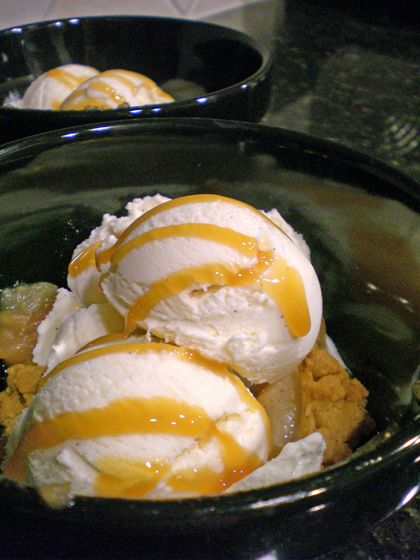 Be sure to check out the
other fantastic SMS Bakers
, I'm sure they did some really beautiful, delicious-looking things! And thanks to Cristine of
Cristine Cookies
for hosting and posting the recipe!