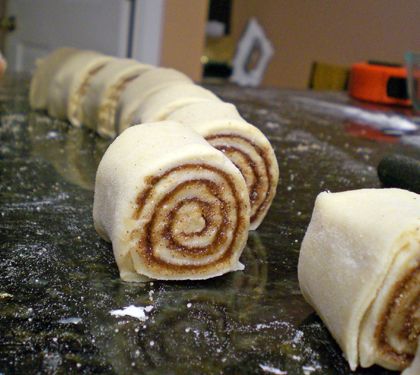 This week for Sweet Melissa Sundays, Jen of
Not Microwave Safe
chose Sticky Buns with Toasted Almonds as our recipe. Woo!! At the end of the recipe, Sweet Melissa included directions for a Cinnamon Bun variation. Well, since there is a bit of an OBSESSION in this house with Cinnamon Buns, I decided to go with those.
No matter which variation, sticky or cinnamon bun, there is yeast involved. And me and yeast do
not
get along. I don't know what it is! I'm going to blame it on the extreme heat and humidity here in Florida, even though I know the reality is that I just don't know what I'm doing. :( Someone needs to come over here and teach me, I want to get over this yeasty hurdle!! As I expected, it didn't rise. It never does for me! When I put them in the steamy oven to proof, some did puff up a little bit, which got me VERY excited, as it is the most success I've had with yeast EVER... but not all of them did... and they certainly didn't double in size. Oh well, I thought, I've made cinnamon buns before which didn't rise properly and were still mucho delicious. So I popped 'em in the oven for their 45-50 minute bake time. I ran to the supermarket and told Dan to check on 'em. When I got back, there was still 5 minutes left on the timer, and they were totally Too-Toasty!!!! Only 40 minutes, and these puppies were OVER DONE. I was SO upset! I frosted them anyway, and sampled, but the result was a tooooo-dry, too-done bun!! I noticed on the
message board
that Melissa of
Lulu the Baker
's only baked 25. I wish I had check them about half way through because I possible could have salvaged them!
But oh well! Lesson learned! A) Don't leave the boy to check on the buns (just kidding, he was just following instructionssss, it's not his faultttttt) B.) Never trust the baking time in recipes - always check early!
I think after I get a yeast lesson, I'll try these again because they SMELLED like they really could be delicious!
Head on over to
Jen
of Not Microwave Safe to see the recipe! And make sure you see how the rest of the
Sweet Melissa Sunday Bakers
fared!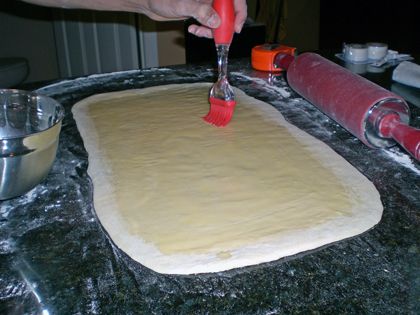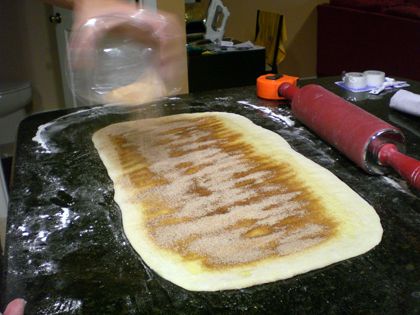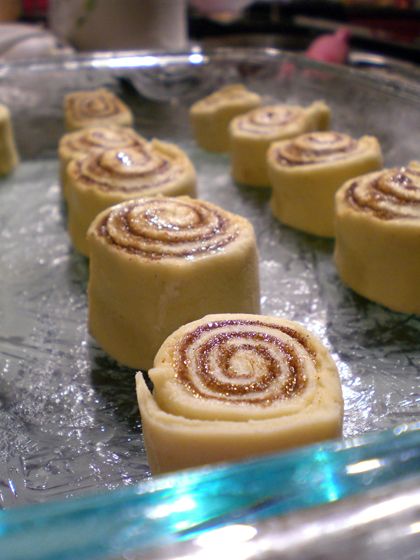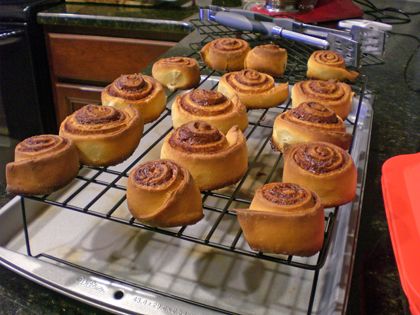 Too toastyyyyyy!