So you all know of the famed Rainbow Cookies, right?
I've
posted about them
before because they are one of the family's all-time favorites...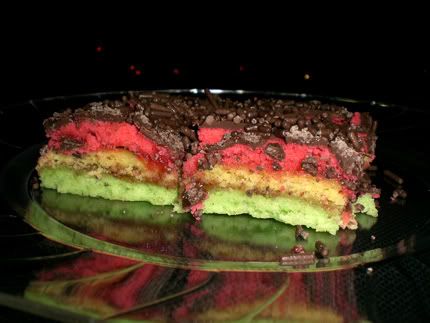 Well, since they are an all-time fave, they were requested to be made into a dessert for Daniel's sister's baby shower. The theme of the party was Duckies! Instead of making them the traditional colors - red, green, yellow, I made it in baby colors (but since we don't know the gender yet, I used both blue AND pink).
Instead of the usual chocolate topping, I used blue candy melts to make it look like duckies in water... it achieved the look we were going for, though I must say, the cookies lacked that chocolately touch from the semi-sweet chocolate that was missing. But they were still good! Just not aaaas good.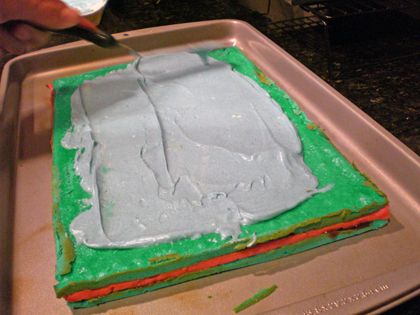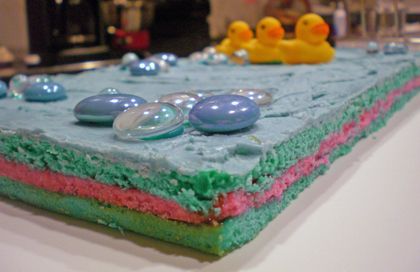 We added the little decorative rocks to make it look like bubbles in the water.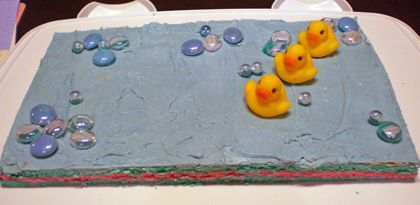 Ehh, I'm not SO thrilled about how it came out. But the candy melts hardened VERY quickly, and I was very short on time. I wanted it to be cuter!