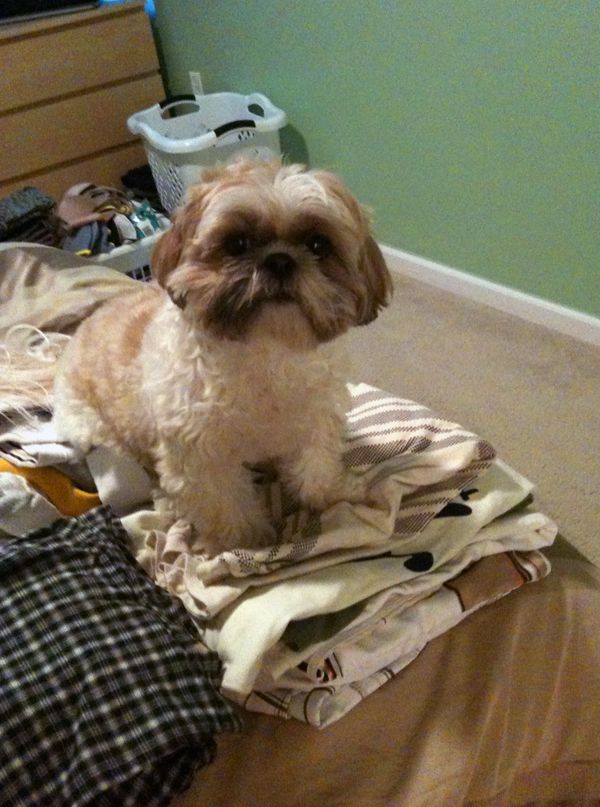 It's Friday, so that means a Furbaby Spotlight.
This is Sadie sitting on the clothes we were about to pack for the honeymoon we were about to go on. That's why I haven't blogged in a little while - we've been on a long overdue honeymoon. First we went to Paradise Island, Bahamas and then Miami for two days. But we're back! I've been baking and you'll be seeing posts very soon.
But for now, I wanted to share with you a recent visit to a customer of ours, Ali's Sweet Treats. She makes some absolutely gorgeous decorated cookies, custom cookies, photo cookies and logo cookies... but I couldn't resist her array of cupcakes! We bought a dozen mini ones and sampled them all. We tasted (if memory serves me correctly): Triple Chocolate, Triple Vanilla, Cookies and Cream, Glazed Donut, Red Velvet, Vanilla Chocolate, Chocolate Vanilla, Lavender, Strawberry Lemon, Strawberry with Chocolate Cake, and Lemon Ginger.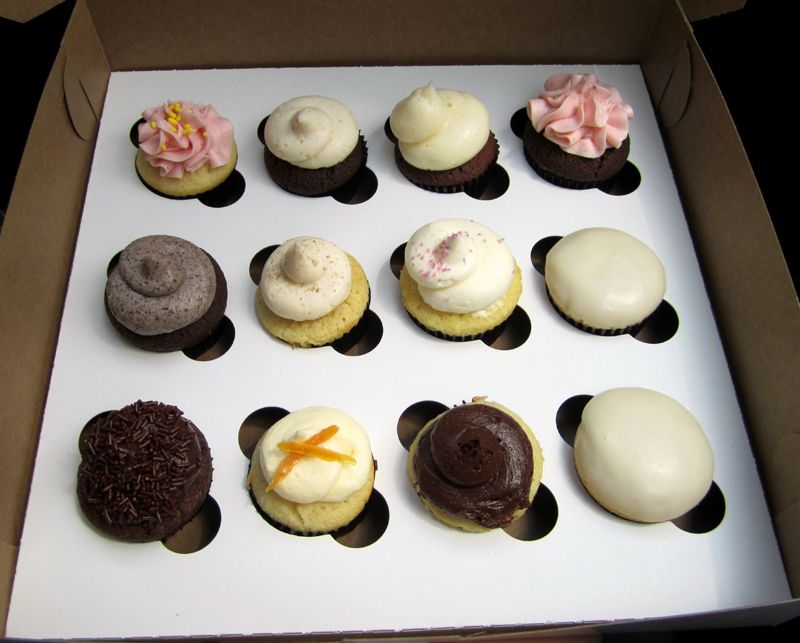 While they were all delicious (really, they were all delicious, that's how Daniel and I were able to eat 12 mini cupcakes between the two of us) I think my favorites were Glazed Donut and Cookies and Cream. Lavender was very interesting - I've often seen lavender flavored desserts but hadn't tried one until our visits to Ali's. It was subtle and fragrant. And while I'm not generally a huge fan of cream cheese frosting, the red velvet at Ali's may have won me over - what a delicious cream cheese frosting she makes! If you're in or around Miami, make sure you stop in to Ali's Sweet Treats for some cupcakes. Or keep her in mind for custom cookies if you want a unique party favor or gift. I think she ships nationwide, too!
7094 S.W. 117th Avenue
Miami, FL 33183
305-279-7944