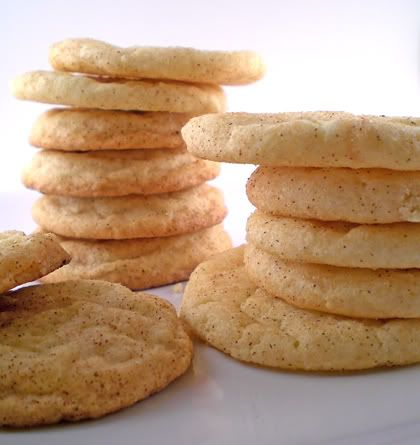 Cookies two weeks in a row from Sweet Melissa Sundays! And you won't hear me complaining about it! Last week, I had the pleasure of hosting and chose Chewy Peanut Butter Cookies, and they were
Goo-oo-ood
. This Sunday,
Spike the Baker
chose Snickerdoodles. During this batch of cookies, I made sure everything went right. I got all my ingredients in place and ready to be added at the proper time... and I even made sure my eggs went IN TO the batter.
Don't cookies just make you feel good? You can walk by and just pop one in your mouth. It doesn't necessary feel like you pigged out too bad, because it's just one cookie, right? Just one. Or two. Or seven. Hey, it's just a few cookies, right?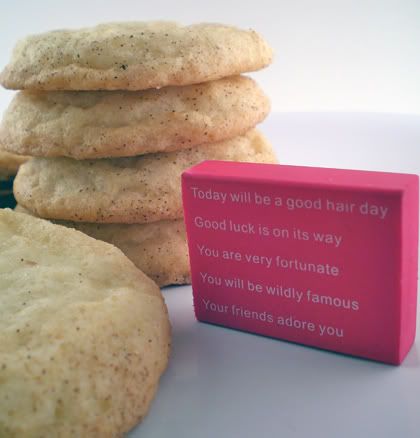 These cookies are no exception. These
Definitely
the BEST Snickerdoodles I've ever made from scratch. Ever. They're light, not dense, coated in a nice, slightly crunchy sugary not-too-cinnamony coating. Ridiculously delicious. Just as good served warm out of the oven as it is days later. In fact, I think I may put one on display in my home. But I'm not going to promise there won't be nibbles taken out of it as the days go on.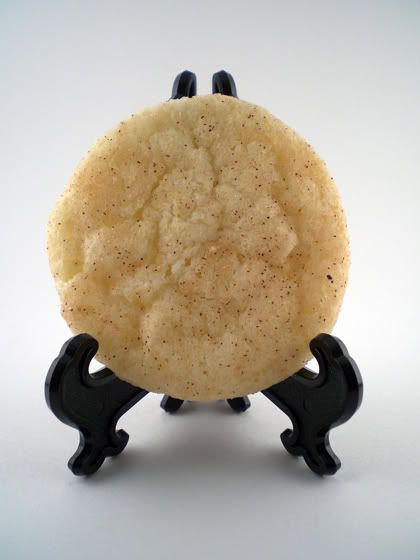 I prepared this recipe exactly as it was written in the book. I'm glad I didn't experiment this time!
Thanks for this week's pick,
Spike
! It was thoroughly enjoyed by all those who tasted it over here. Be sure to check out the
all the rest of the SMS Baker's Snickerdoodles
!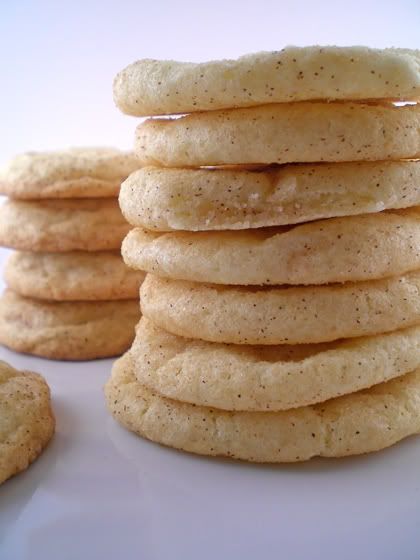 PS - My apron got on Outblush!!! Which just happens to be one of the sites I loyally read daily. YEY!!!! Check it out
here
!