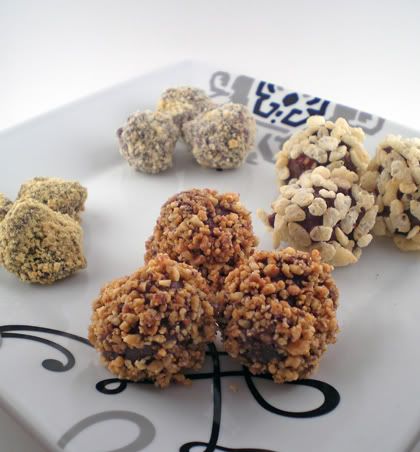 Ohhh boy. Hazelnut coffee every morning. Hazelnut Creamer. In Italy, the gelato of choice: nocciola. Favorite thing to go with peanut butter: Nutella. Needless to say, I was totally excited about this week's choice: Hazelnut Truffles. Yummm!!
But! Some things got in the way of making them strictly according to the recipe in the Sweet Melissa Baking Book. I went to virtually every store in Central Florida and found no hazelnuts! Ug! I know for a fact that I've purchased hazelnuts this time of year in New York... when I first came back from Italy last July armed with an authentic and delicious hazelnut biscotti recipe, I went to the closest Stop and Shop and picked up a big bag of them to immediately bake into the crunchy italian cookies. However! Just like I have trouble finding almond paste here in Fla year round (no such problem in NY) I could not get my hands on any hazelnuts. Arghh!! So I bought some macadamia nuts (which turned out to be half price, gotta love those at-the-register surprises!). And Dan's mom surprised me by picking out all the hazelnuts from a big container of mixed nuts! Is she not the nicest ever??? So, I learned how to blanch nuts, too... which turned out to actually be rather simple, really. And I wound up with a delicious mixture of toasted macadamia nuts and hazelnuts. The smell as they were toasting was... increddddddible.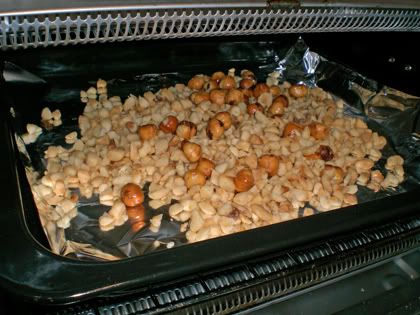 After they were toasted, and cooled, I pulse chopped them in the food processor: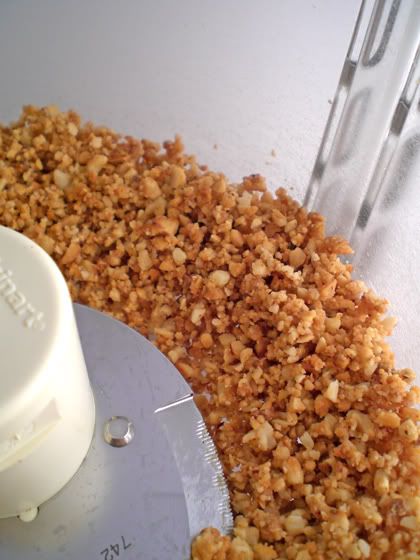 For the chocolate, I didn't use anything super fancy-shmancy. I chose the Ghirardelli Semi-Sweet chocolate chips.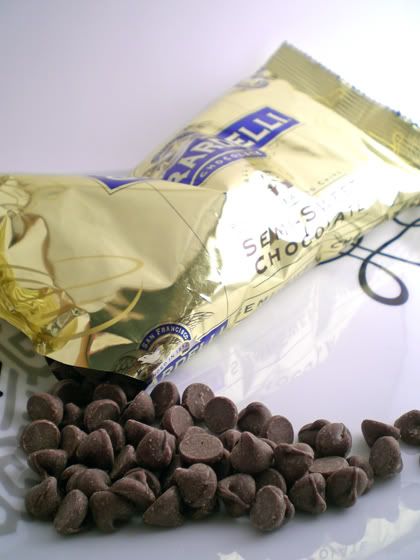 Oooh and the smell of the toasted nuts, the melted chocolate mixed with the Frangelico... mmmmm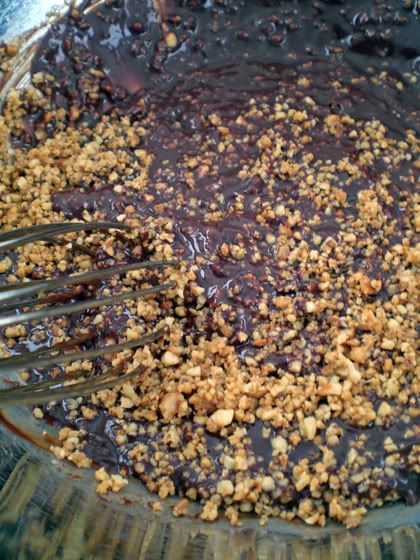 For my topping, I experimented! After reading Nina's post on the
Truffles P&Q
page of the Sweet Melissa Sundays group site, I totally copied her idea for coating in Rice Krispy treats. Thanks,
Nina
! And it turns out great minds think alike, because when I read her post on truffles, I saw she decided to coat with Graham Cracker Crumbs, too. I had four toppings: Graham Cracker Crumbs, Nilla Wafer Crumbs, Rice Krispies, and the toasted nut mixture: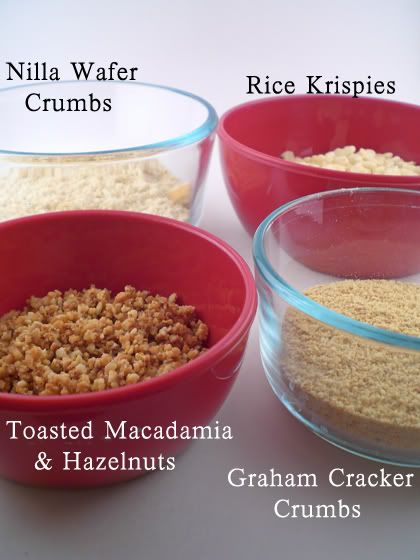 The end result? Ohhh so good. Even Daniel who "doesn't like chocolate" could be spotted poppin' a few in his mouth.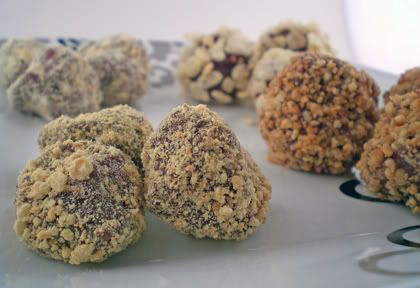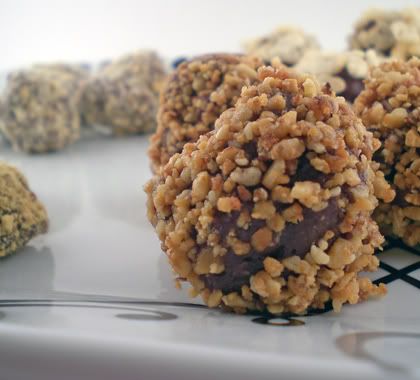 Be sure to read
the other SMS Bloggers'
posts on Truffles! And see Annie of
Living Life Foodcariously
for the recipe. Nice pick, Annie! It was a winner in this house.