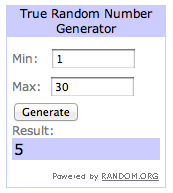 And the winner is...#5 comment, Melissa! Melissa said "

My mom's date and nut bread spread with cream cheese. If she doesn't make it, I have no doubt some family members would cry!" Congratulations Melissa! You have 24 hours to claim your prize. Please either email me at: info@thesmartbaker.com or leave a message on this post with your email address.
Holiday baked goodie coming soon to Ice Cream Before Dinner using Hodgson Mill's high-quality flour!