I know, I've been a bad blogger lately. Right now I need to find my way through my first 1/4 year of teaching and focus on surviving, rather than getting blog posts up two or three times a week. But my blog will have a comeback soon! Only one more week until spring-break when my kitchen will be full of baking smells again and Ice Cream Before Dinner will have new posts :)
For now, I'll leave you with our new product photos. I'm so proud of them! This weekend we made 80 cupcakes and 4 batches of buttercream frosting so we could adorn our line of cupcake towers with adorable cupcakes for a photoshoot. See?? I have been baking!! I think these pictures came out great, and they showcase our Cupcake and Dessert Towers wonderfully.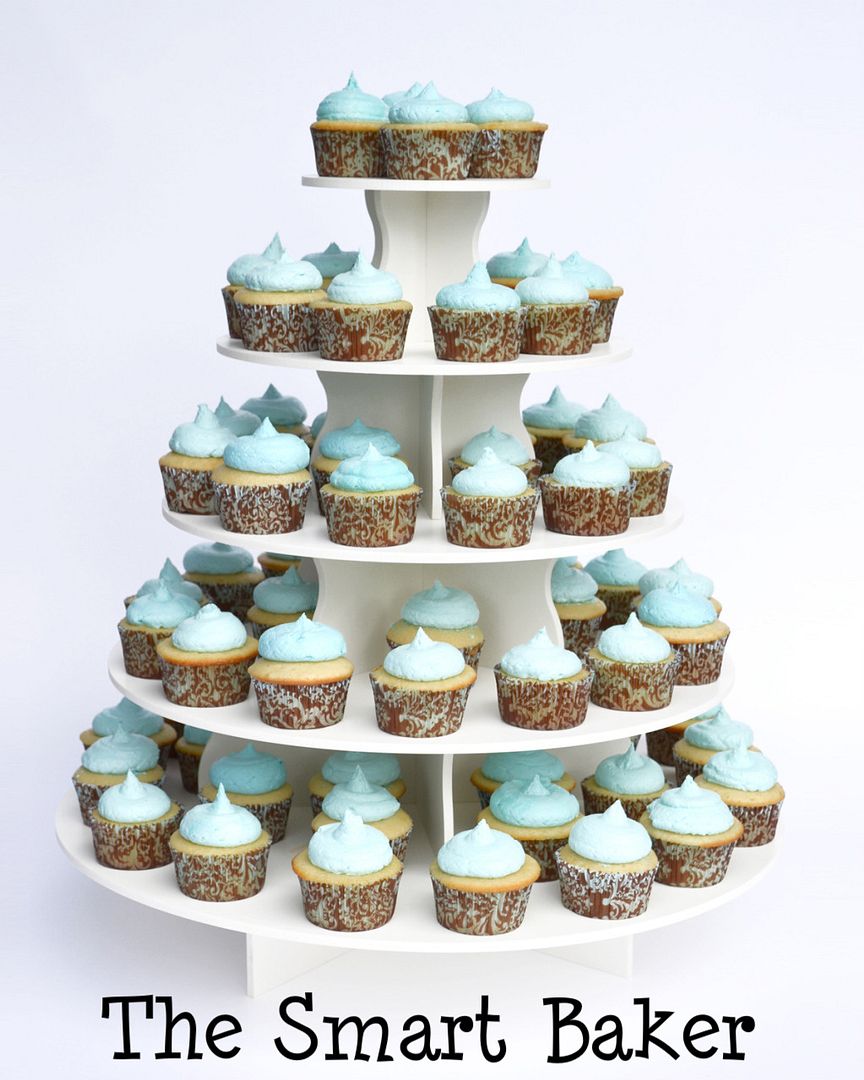 Square Tower: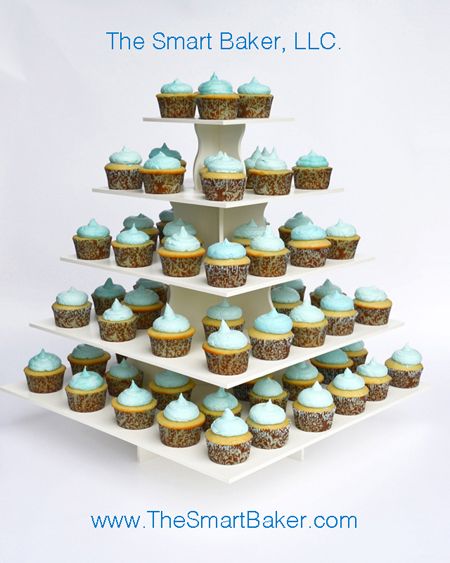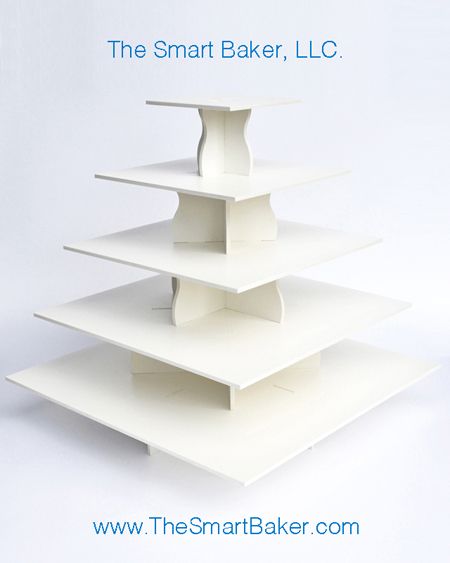 Two Tier Flower Tower: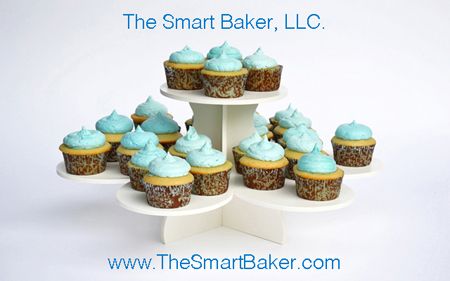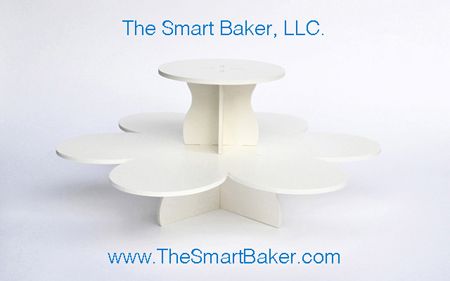 Three Tier Flower Tower: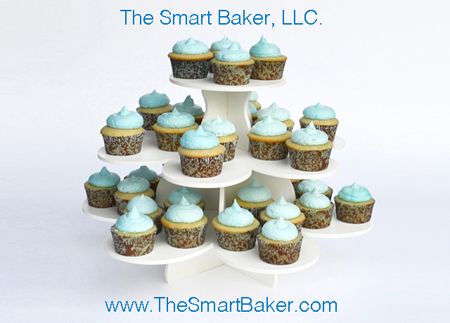 What do you think? I (ok by "I," I really mean "Dan") piped the frosting using our new Giant Round Pastry Tip. I definitely need some practice using the new piping tip - but Dan has pretty much got it down to a science!
We found these cute brown and blue damask liners and made frosting to match. It was a lot of work, but I love any excuse to make fancy cupcakes :)