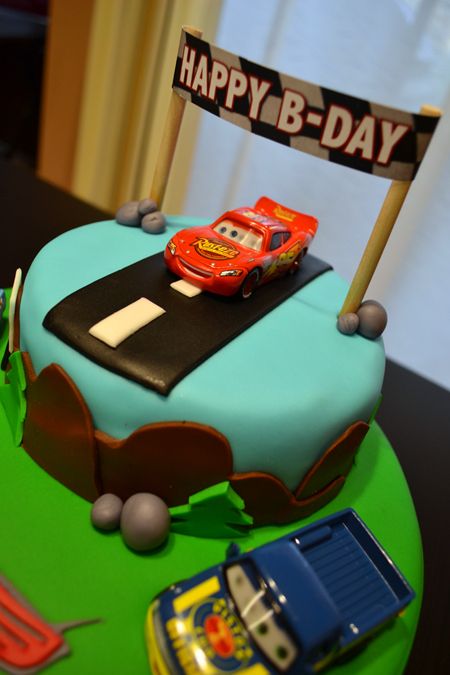 On Friday, we celebrated our cousin's son's 3rd birthday. The birthday boy is loving anything and everything CARS right now, so we made him a Lightning McQueen CARS cake. I'm very pleased with the results!
It is a 10 inch Two-layer Vanilla cake on the bottom and a two layer 6 inch round Chocolate cake on top.
In other news, I was hired as a full-time elementary school Art teacher!
(Did you know they made an Art Teacher Barbie?? I so did not know that!)
Friday was my first official day, and I spent all weekend getting things ready for the classroom. I'm so excited to begin this new adventure! I know it will be a challenge at first, but I'm looking forward to the journey. Any teachers out there?