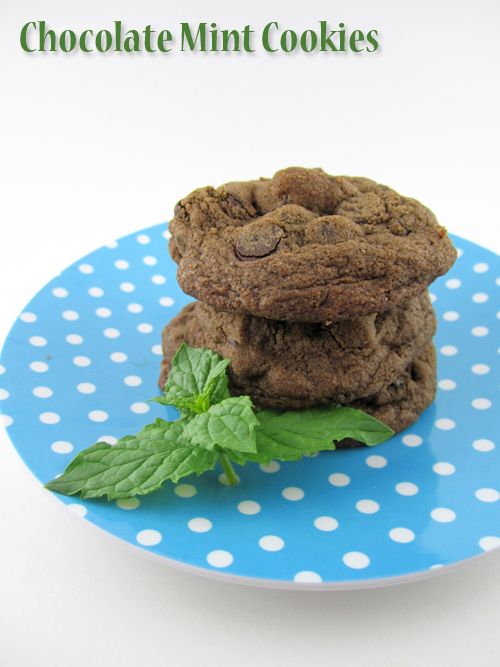 I have always hated mint and chocolate together. I've just never understood the combination. After Eight mints disgusted me and York Peppermint patties had no appeal. Don't even get me started on Mint Chocolate Chip Ice Cream, blegh. I didn't even like anything that had been close to mint. If my cookies were in a cookie jar that had previously held a mint cookie without being thoroughly disinfected, I wanted no part of it. It had already absorbed some of the aroma of that sneaky infectious mint.
Yes, very strong feelings for an herb. So it was very surprising to me when I recently started craving Thin Mints. I don't even know if I've ever had one, but suddenly I wanted one. Strange. So I went out and bought a fresh Mint plant and put it in our small little herb garden next to our beloved sage and basil. When it got big enough, I made these. They're like soft Chocolate Chocolate Chip cookies with the added flavor of fresh Mint. Apparently, I like Chocolate and Mint together now. If you try these cookies, you just might, too.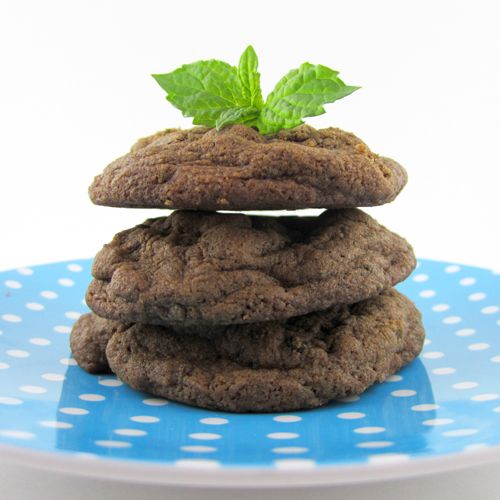 Chocolate Mint Cookies with Fresh Mint Leaves
1 2/3 C all-purpose flour
1/3 C unsweetened cocoa powder
1 tsp baking soda
1/2 tsp fine sea salt
2 sticks butter, room temperature, softened
1/4 C granulated sugar
1/2 C packed light brown sugar
1 egg, room temperature
2 1/2 packed tablespoons Fresh Mint, chopped fine
1/2 C semisweet chocolate chips
1/2 C dark chocolate chunks or chips
Preheat the oven to 375 F and line cookie sheet with parchment paper.
Sift together the flour, cocoa powder, baking soda and salt.
In a separate bowl, cream the butter and both sugars together until light and fluffy. Add in the egg and mix until smooth.
Stir in the finely chopped mint leaves.
Add the dry ingredients in two steps, scraping down the bowl after each addition. Mix until just combined, don't over mix.
Stir in the chocolate chips by hand.
Scoop by the rounded tablespoon onto parchment lined cookie sheets. Leave a good amount of space, at least 2 inches between cookie dough balls because these may spread a bit.
Bake about 8-9 minutes, removing from the oven when the cookies appear just set. For a soft cookie, make sure to not over-bake.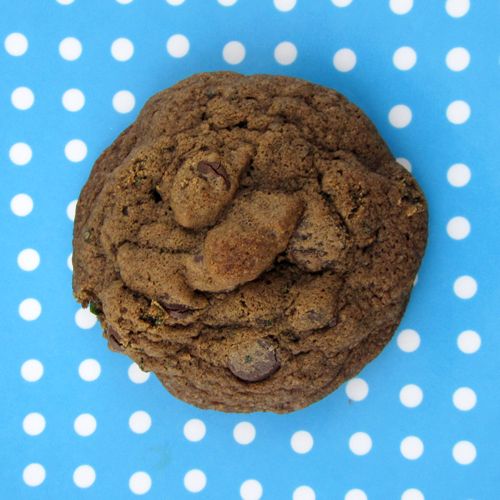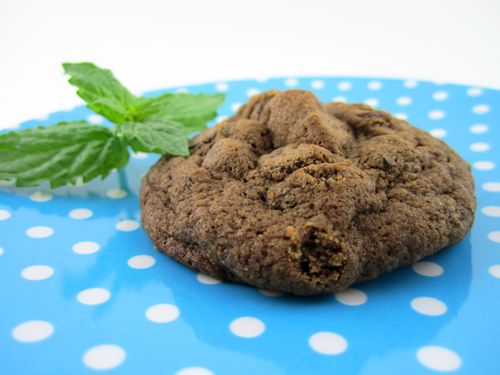 psst! Don't forget! They're just one more day left to enter my give-away for Free Dove Ice Cream! See details
here
.