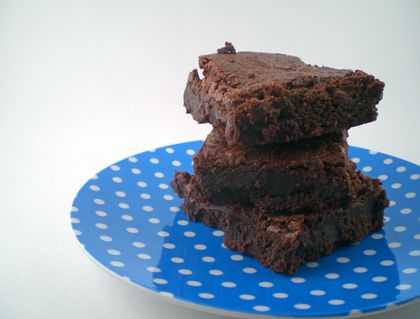 One of the hardest things to do with brownies is to defend them from hungry brownie lovers before they cool. Its even harder to try to convince those people (Dan) that it'll taste better tomorrow. But, I have just found a recipe to change that! This interesting brownie recipe from Scharffen Berger requires you to remove the brownie pan from the oven when they are done baking, and immediately move them
to an ice bath
. It cools really quickly in the ice bath (ours were completely cool within about a half an hour) and Alice Medrich (author of the book "Cookies and Brownies" where this recipe is from) says this quick cooling process is key to achieving delicious, fudgy results. I have to say I believe her, because ours were fudgy and perfect after that first 30 minutes. No need to wait until tomorrow to eat these at their best! Plus, this recipe is super quick to put together - it's all made in one bowl (easy clean-up, too!). This is now probably in my top favorite brownie recipes.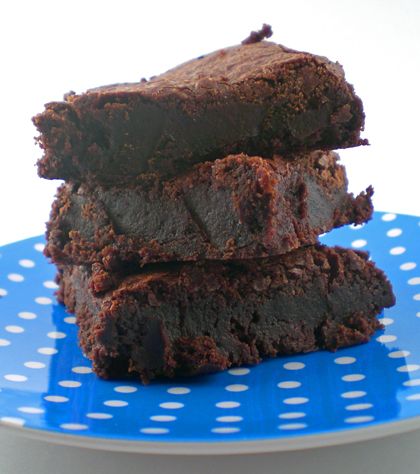 I prepared Alice Medrich's "New Classic Brownies" exactly as seen
HERE
on Scharffen Berger's website, but I left out the optional nuts. Definitely put this one on your to-do list.