Carrot cake is definitely underrated. I was reminded of that after trying this week's recipe for Sweet Melissa Sundays,
Carrot Cake
, chosen by Julie of
A Little Bit of Everything
. I thought this recipe came out really quite delicious, and it was a cinch to make. The most time consuming part was shredding the carrots, and with a food processor that took all of 2 minutes.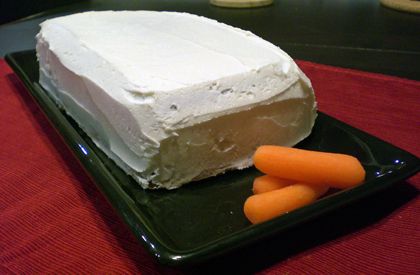 My only changes to the recipe as it was written in the Sweet Melissa Baking Book was that I halved the recipe and made it in a loaf pan, instead of making the full two layer cake. It came out to be a short little loaf cake... I probably could have fit the entire recipe in the 9 x 5 loaf pan, but the halved version is a lot more appropriate for a two person household. :)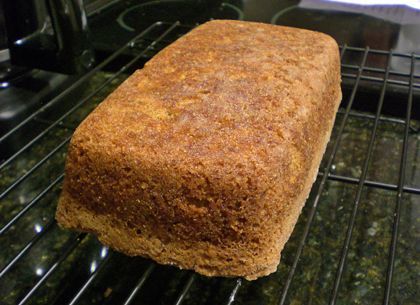 I also omitted the walnuts, and opted for a
vanilla buttercream
instead of the orange cream cheese frosting she recommends (Call me crazy but I'm not a big fan of cream cheese frosting).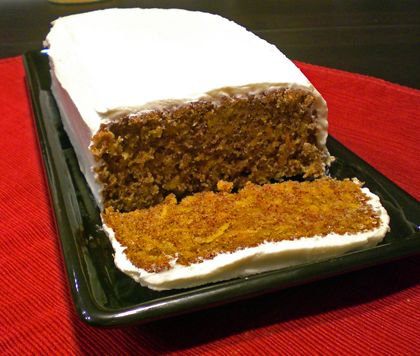 This recipe went over well in this house. We've given pieces out to several people and it got rave reviews. It came out very moist and flavorful, and not at all too dense. There was a lot of cinnamon in the recipe, but I thought it created a great flavor - not overwhelming at all! And I was glad I changed it out for the Vanilla Buttercream - it turned out to be a great combination.
Thanks for picking this week's recipe, Julie! It was a total success. Be sure to see Julie's blog
here
for the recipe, and visit the blog roll to see how it went for the other
SMS bakers
.