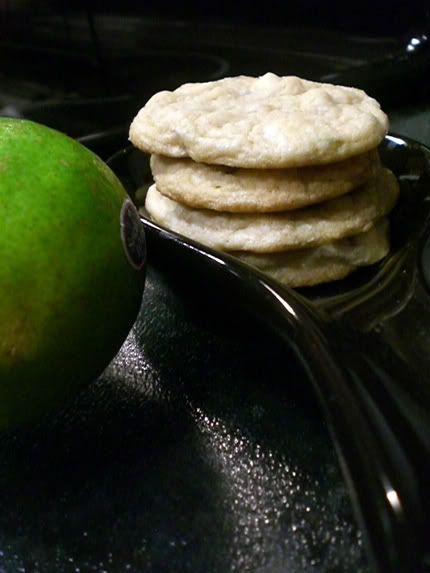 I made these cookies almost a week ago, but haven't posted them yet. Like always, I've been a busy girl. Last Thursday afternoon, my father and sister arrived in FL to go to my graduation and honors banquet. Every day they were here we had a busy schedule, including the banquet where I received my honors medallion, going to Downtown Disney, dinner with the whole fam, my graduation ceremony, doing art projects with my sister, etc etc. It was a lot of fun having them here in FL!
So now I am a college graduate. I've been sending my resume out left and right trying to find a job, which is quite nerve wracking. I hope hope hope something will come my way soon. All I can do is keep trying and wait and see. For now, here is one of our favorite recipes. It is one of my few 'cheaty' recipes, where I do not make them
entirely
from scratch. Instead of flour, baking soda or powder, etc, the recipe calls for Bisquik... which makes the preparation part go nice and quick. The recipe is everywhere on the internet and I use the standard one, with the only changes being an increased amount of lime zest, the addition of 1 tsp of freshly squeezed lime juice, and substituting white chocolate chips for the chopped white chocolate bar. Also, my recipe made only ~23 - 26 cookies per batch with a tablespoon sized cookie scoop. It is an easy, reliable recipe that always turns out super soft, flavorful cookies.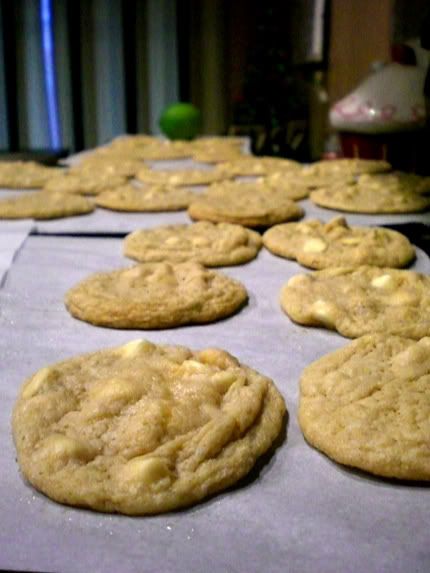 Key Lime White Chocolate Chip Cookies
from
Betty Crocker
Ingredients
:
1 stick unsalted butter, softened
3/4 C Packed light brown sugar
2 tablespoons granulated sugar
1 1/2 tsp vanilla
1 egg
2 1/3 C Original Bisquik
6 oz white chocolate chips
1 Tablespoon lime zest (but I would up this to 1 1/2 or even 2 tablespoons
1 teaspoon freshly squeezed lime juice
Preheat to 350ºF. Beat butter, sugars, vanilla and egg with electric mixer until well mixed. Stir in Bisquick mix. Stir in lime juice, white chocolate chunks and lime peel.
Drop dough by rounded tablespoons onto parchment lined cookie sheet.
Bake 8 to 10 minutes or until set but
not
brown. Cool 1 minute; slide parchment from cookie sheet to wire rack.