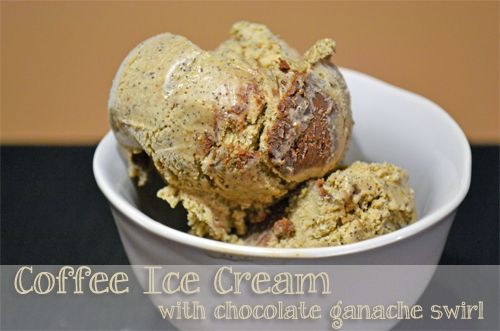 When I started making Baked Explorations' recipe for Coffee Ice Cream, I realized I've been making a baking mistake for years. Years! Throughout all of the espresso flavored things I've made, I've been using Ground Espresso and not Instant Espresso powder. So instead of dissolving away into a rich coffee flavor and leaving a smooth texture behind, mine has has grinds and flecks of espresso in my baked goods. Oops! Well, I had started this recipe when I figured that out, so perhaps this is the last coffee flavored thing I will make the wrong way. But to tell you the truth, it didn't negatively affect the outcome because this ice cream was absolutely delicious. So rich and creamy, full of coffee flavor. It might not be a good idea to have a large serving of this shortly before bed though, because you might be up for a while.
I kept the recipe the same as it was written in the Baked Explorations book with two substitutions. One being the espresso powder (oops) and the other being 1 tablespoon of Bailey's with Caramel instead of Kahlua - Delicious change by the way! To see the complete recipe, visit Karen's Cookies, Cakes and More.
I also made a few additions to make things a little more interesting. I prepared a small batch of chocolate ganache and swirled it into the ice cream at the last minute to create a chocolate fudgey swirl throughout the ice cream. My husband wanted to add caramel sauce (he absolutely loves with Caramel Frappucino's and Caramel Macchiato's) but since I was getting a little lazy at this point, we just swirled in store bought caramel sauce. These two additions made the ice cream out of this world!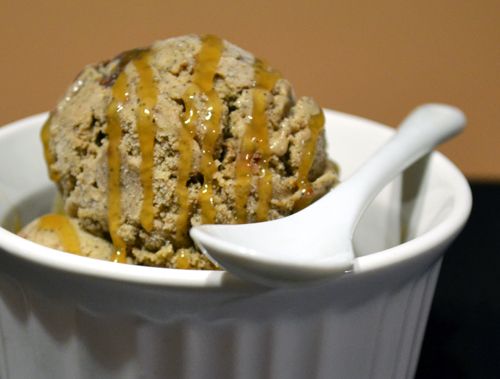 Chocolate Ganache from Martha Stewart
Ingredients:
4 ounces semisweet or bittersweet chocolate, chopped
1/4 cup + 2 tablespoons heavy cream
1 tablespoon unsalted butter, room temperature
In a medium sauce pan, heat the heavy cream until just simmering. Pour over the chocolate and let stand for 30 seconds. Stir until smooth. Whisk in butter until completely incorporated. Let cool until desired consistency. If adding this to ice cream, cool until room temperature before adding to the ice cream.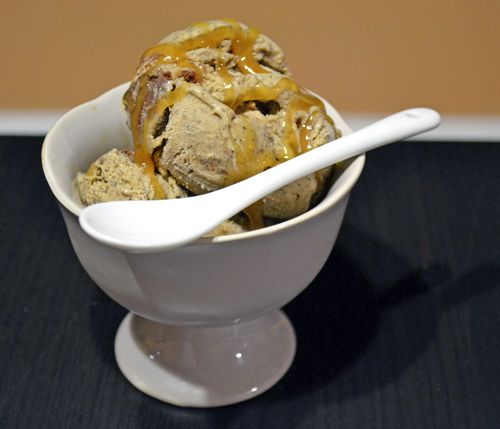 Visit Club Baked's website to see how the other bakers did with this recipe!