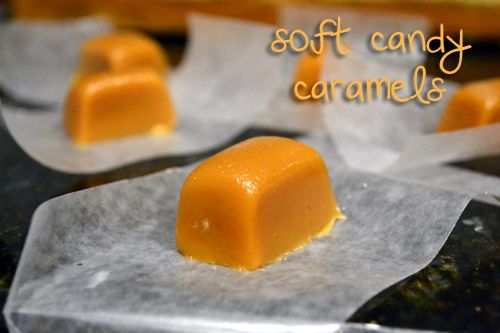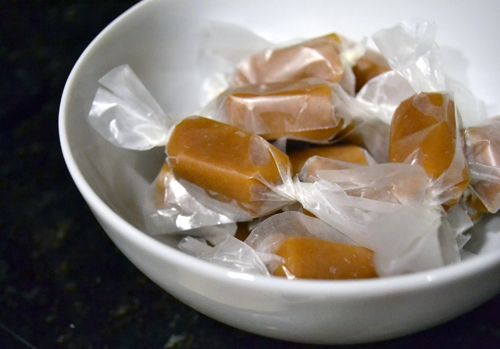 I've made caramel sauces, caramel frostings, salted caramel icings, and more, but never made an actual soft candy caramel. Now that it was the recipe this week in Club Baked I finally got a chance to make them. The process was actually quite easy. Most of the length of time it took to make them was waiting for it to reach the correct temperature.
The most tedious part was probably cutting and individually wrapping the little caramels. And to be honest, I gave up half way through and just wrapped the remaining hunk of caramel in one piece of parchment, vacuum sealed it and froze it for use later. Also... I could help myself and with about 1/8 or 1/10th of the recipe, I decided to make caramel brownies. Here's a sneak preview...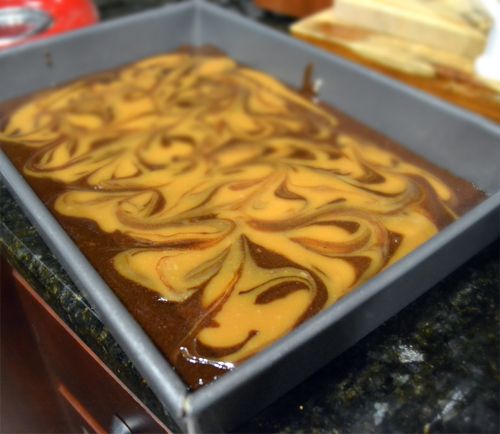 These caramels were delicious. I loved the little taste of salt you get at the end from the sea salt. They really are quite soft, too - much softer than any store-bought caramel candy. And surprisingly they don't get stuck in your teeth.
Thanks for hosting, Teri! Head on over to The Freshman Cook for the recipe, and be sure to visit the list of this week's participating bakers! and Stay tuned for my Caramel Swirl Brownie recipe soon...