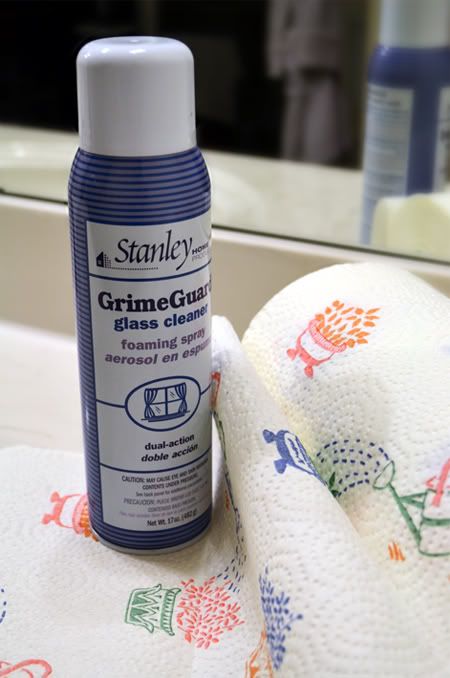 I started off this post by writing about how I love to bake, but that my domesticity doesn't extend into the realm of cleaning. But really, does anyone like to clean? Does anyone enjoy cleaning counter tops of grime, eliminating streaks and water spots from bathroom mirrors, or wiping away dirt? I'd be willing to guess that most people do not find joy in these household chores.
Recently, Stanley Home Products gave me the opportunity to try out their Glass Cleaner Foaming Spray. Out of all the rooms to clean, the bathroom is probably my least favorite. Since this cleaner stuff claims to be non-streaking, fast-drying, water-repeling and grime-guarding, why not give it a try?
I used it on the bathroom counters first. A quick spray on the counters, an easy wipe with paper towel, and the counter surface was spotless. It worked on the mirrors too, and left no streaks. The foam must do all the hard work, because all I needed to do was gently wipe away the foam and the dirt went with it. Overall, it made the pretty un-fun task of cleaning the bathroom quicker and easier and I'll definitely be using it again. You can purchase it online for $6.49 at Stanley Home Products.