Recently, we took a weekend trip to the Sarasota area. It's only about 2 1/2 hours away, yet we had never made the relatively short journey over. I'm glad we finally decided to spend some time there because we loved it there. In just a few days, we visited Sarasota, St. Petersburg, Tampa, Siesta Key, and Longboat Key. Some of our favorite things from our trip involve food (obviously). First, we thoroughly enjoyed visiting The Lollicake Queen and Perq, and meeting the wonderful, kind, creative minds behind the two establishments (more on that to follow in a later blog post). We're a bit jealous of people who live in Sarasota and get to have their lollicake cake pops whenever they want!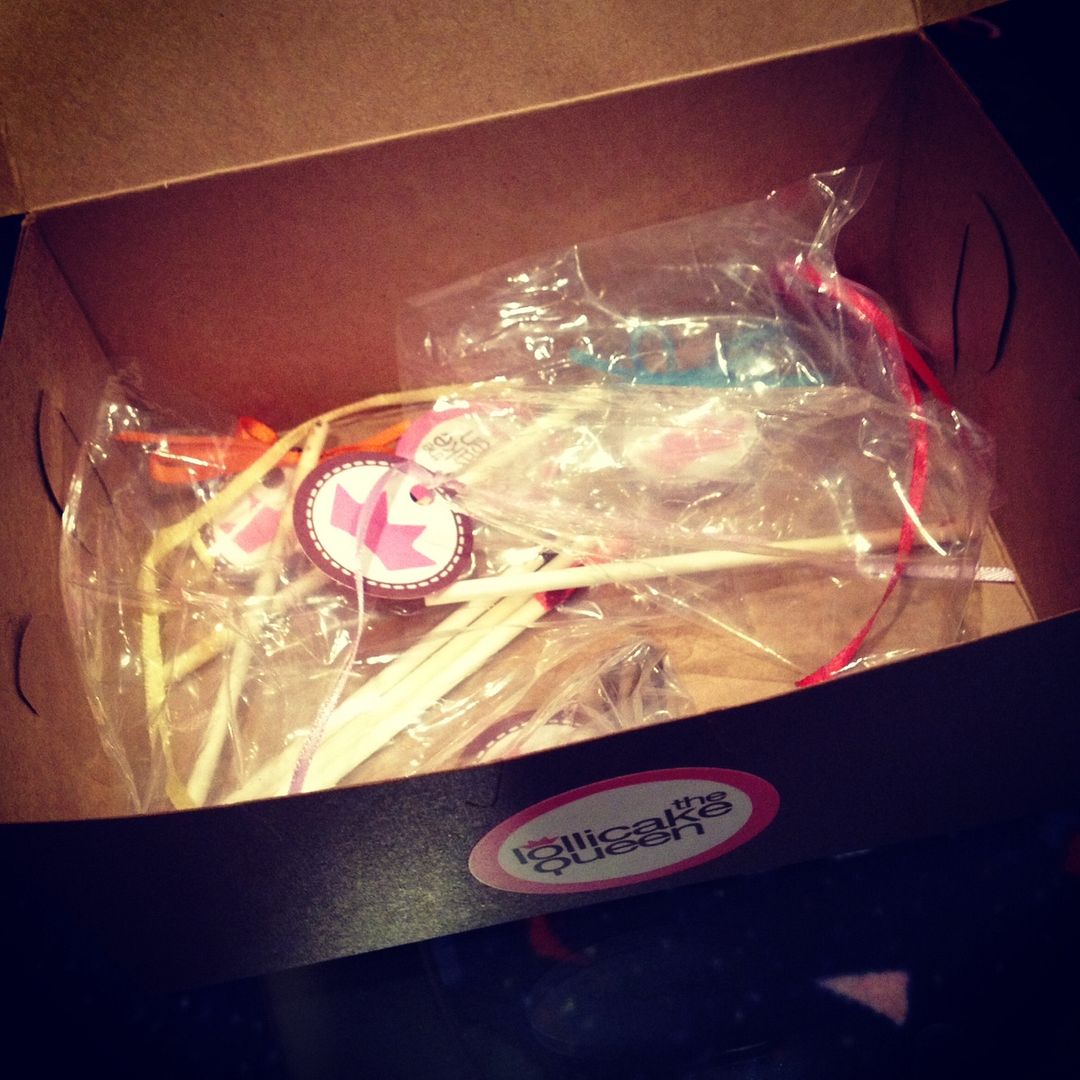 As you can see, we enjoyed our fair share of lollicakes :)
We also enjoyed wonderful dinners at Indigenous, Owen's Fish Camp, and breakfast at Station 400, all of which we'd love to go back to again!
Second, we loved shopping at the Sarasota farmer's market. WOW! I wish we had something like this in our immediate area, I'd visit all the time! It was bustling with friendly vendors, tons of customers, and lots and lots of goodies. One thing we just couldn't resist was a pound of fresh key limes. With them, we whipped up this batch of soft Key Lime White Chocolate Chip cookies. These didn't last very long... always a good sign :)
PS - Do you follow us on Instagram yet? Whenever we go on Foodventures like these, we always post pictures along the way!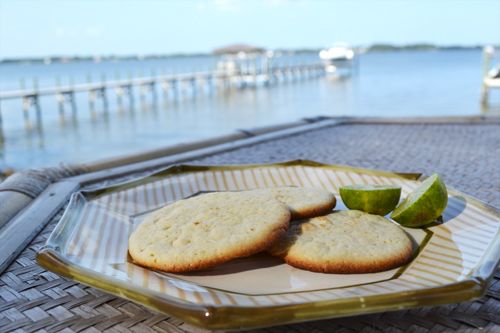 Soft Key Lime White Chocolate Chip Cookies, adapted from Cookie Madness
Ingredients:
1 stick unsalted butter, room temperature
1 large egg + 1 large yolk, room temperature
1 1/2 cup all purpose flour
1/2 teaspoon fine sea salt
1/4 cup freshly squeezed key lime juice
1 1/2 teaspoons key lime zest
3/4 cup white chocolate chips
Preheat oven to 350 F. Line cookie sheets with parchment paper, and set aside.
In the bowl of an electric mixer, beat the butter and sugar together until creamy. Then, add the egg and yolk. Beat.
In a small bowl, whisk together the flour, baking powder and sea salt to combine. Turn the mixer to low and add the flour mixture.
Next, add the lime juice and zest. Add the chocolate chips and mix until just combined (do not over mix).
Roll dough until 1 to 1 1/2 inch balls and arrange on parchment lined baking sheets approximately 2 1/2 inches apart. Bake for around 10 - 12 minutes or until edges just barely begin to brown.