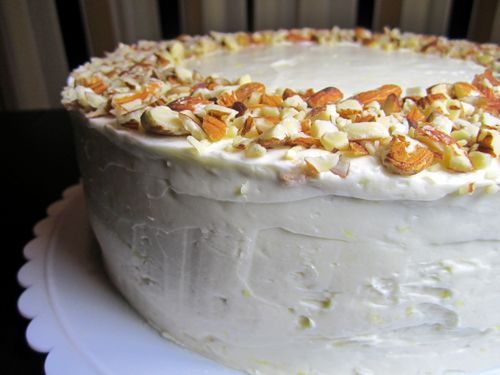 Sometimes adding a garnish can make or break the appearance of a cake. A cake can be absolutely delicious, but if it doesn't look appealing and inviting, everyone might pass on it. Which of these would you rather dig into?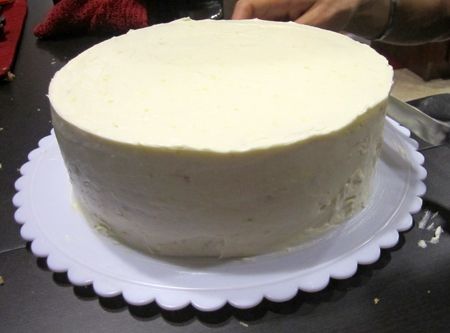 or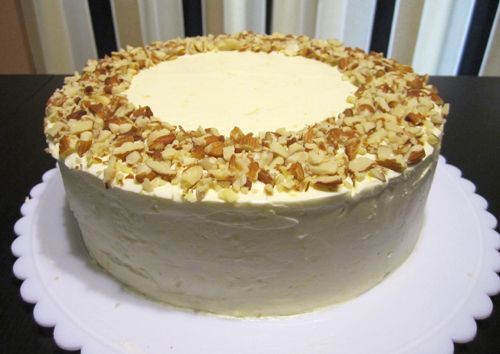 Yep, definitely the one with the cute garnish. I'm glad I added the chopped almonds to the top or else people may have passed on this seemingly plain cake and they would have missed out on the out-of-the-box complex flavor of this week's Sweet Melissa Sundays recipe. Everyone here who taste-tested it seemed to enjoy it. It definitely doesn't taste like something I make all the time. And the change was welcomed.
There were a lot of steps to this dessert, but everything went rather smoothly. No hiccups or hurdles in this cake making. But... a lot of ingredients did go in to this cake. I mean...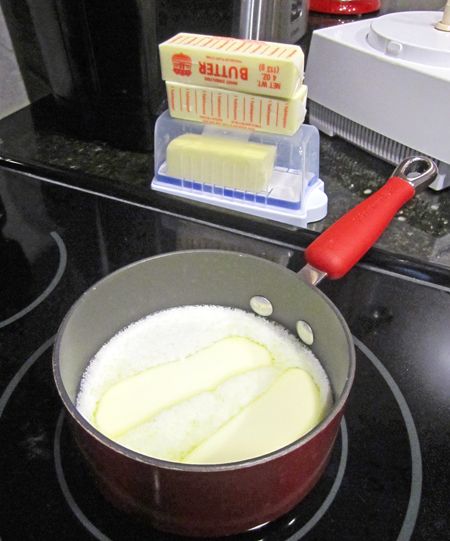 Woah, butter.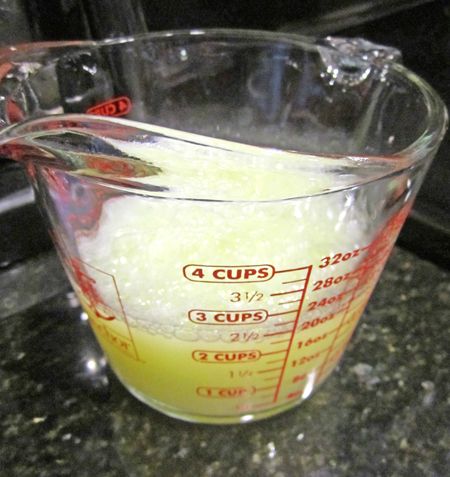 And woah, egg whites.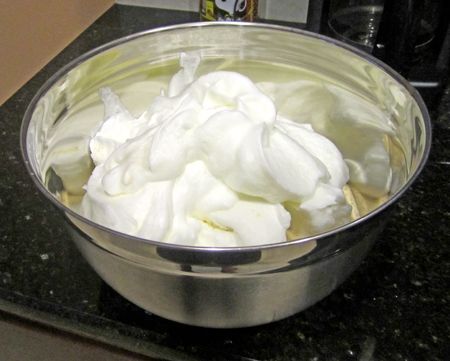 A lot of egg whites means a lot of meringue!
But I think it was worth it. I even learned a new technique for cutting cake layers in half. Thanks, Melissa Murphy! And thanks Dan, my wonderful fiance and sous chef whose hands appear in the following pictures :)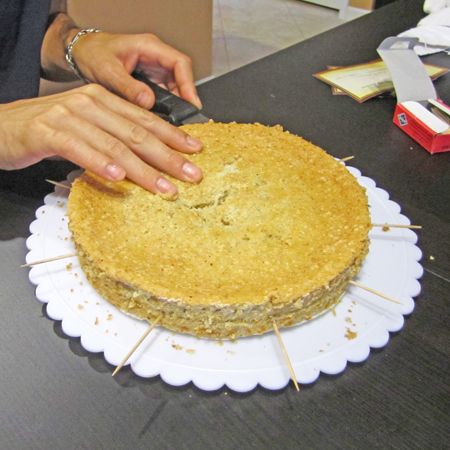 I loved the toothpick marking technique to cutting a cake layer straight mentioned in the cookbook!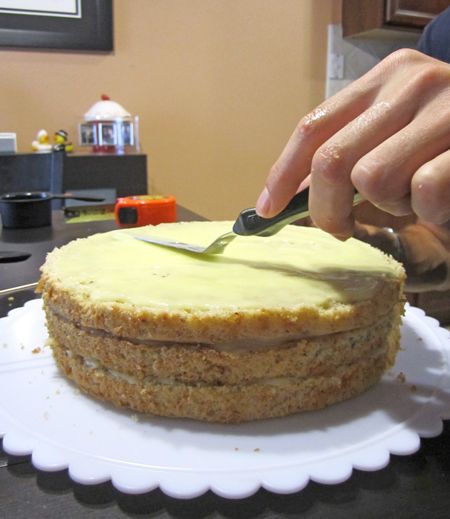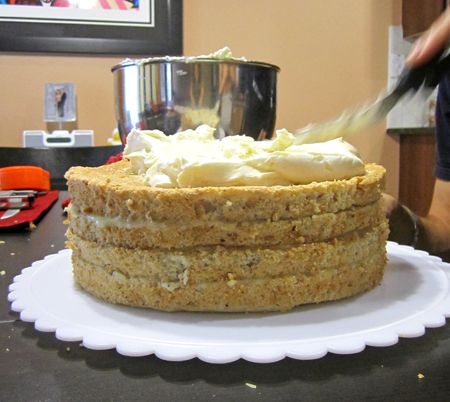 Look how nice and even the split layers are!
After it was frosted, I laid a small bowl lightly on the surface of the cake to mark off the area I wanted to keep the chopped almond garnish off.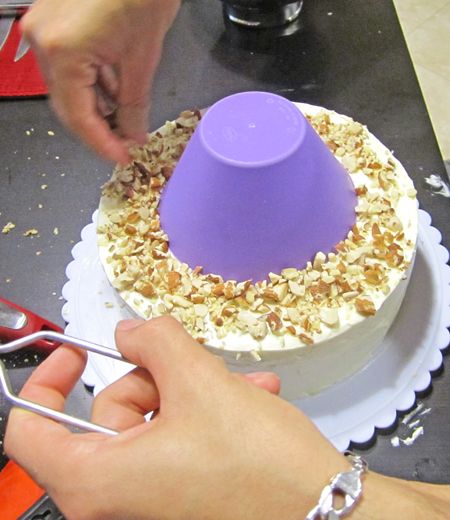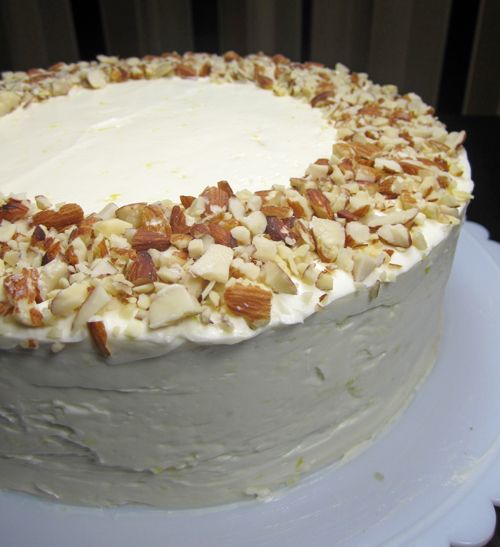 And it worked pretty good!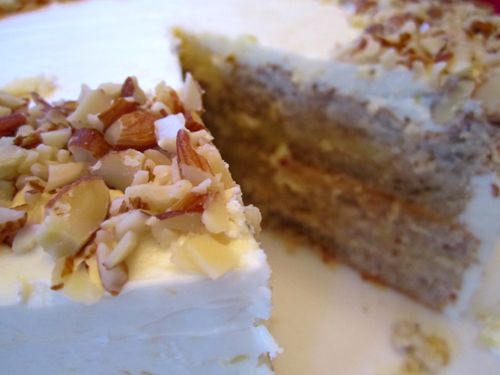 Boy was it a heavy cake! Carrying it in the cake carrier to family dinner was definitely a two handed procedure. But it was definitely good. The lemon curd filling was pretty easy to throw together and had a wonderful tart lemony taste. The cake was nice and moist and have a great almond flavor. And the frosting... oh the frosting. The lemon mascarpone frosting was surprisingly subtle in the lemon department and it wasn't overly heavy despite the mascarpone.
Thanks for picking this recipe and hosting this week, Katie! Check out
katiecakes
, Katie's blog for the recipe. And see the list of this week's SMS participants
here
.