Ok! I have the most exciting news to deliver... the most exciting news this blog has EVER ever had. And now that it is OFFICIAL, I can safely put it on my blog (I haven't said anything yet because I didn't want to jinx it!).
Do you remember the apron me and Daniel invented? I've talked about it
here
and
here
. We even made a new Official Website for it:
www.TheSmartBaker.com
. Well, at the end of August, a representative from Food Network Magazine called us and told us they wanted to feature it in the December issue! Yes that's right. Little old us - in
FOOD NETWORK MAGAZINE
. We sent them my apron (a red one with an S for Stephanie on it), they did a photo-shoot and a phone interview with Daniel for all the details.
Well, the December issue hit newsstands today. We RUSHED on over to our local bookstore and picked up a copy.... or seven. :) In an article entitled, "10 Things You Need To Know" in the Food News section, is a picture and description of our apron!
Check it out: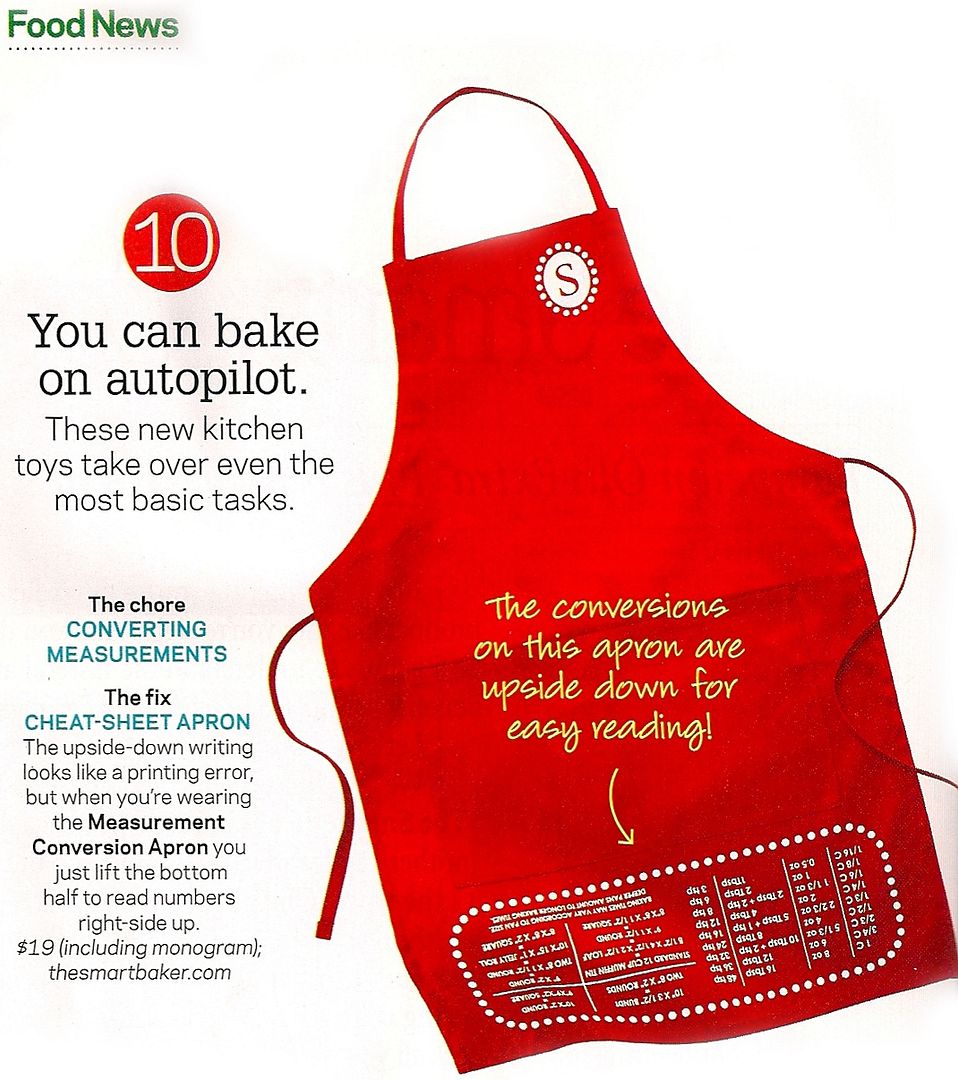 It says, "The upside-down writing looks like a printing error, but when you're wearing the Measurement Conversion Apron you just life the bottom half to read the numbers right-side up."
Cool, huh? I never thought I'd be featured in a magazine alongside my favorite Food Network Chefs!
The December issue has a
TON of cool stuff
in it [ including our apron :) ] so
BE SURE TO GO BUY A COPY AND CHECK IT OUT
(look for us on pg 44!!!!!)