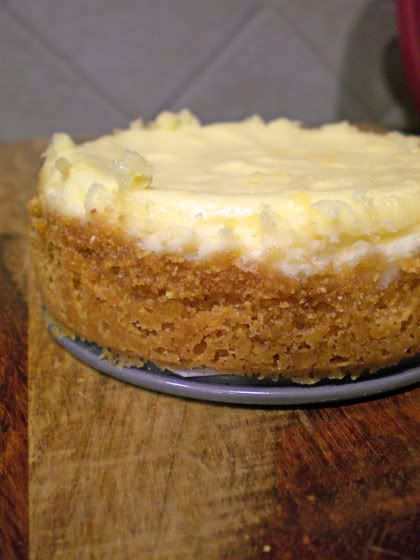 What do cupcakes and puppies have in common? Itty bitty! Mini-sized. Wouldn't most of us agree that small versions of things are just
cuter
? Most of the desserts I make for SMS tend to be small. There are only two of us here, so to have an entire cheesecake would be a little silly. This time around, I quartered the recipe for Lemon Blueberry Cheesecake with Cornmeal Crumble Crust that Eliana of
a Chica Bakes
selected. The only other change I made was to omit the blueberry topping (Dan's not a big blueberry fan) and to UP the amount of lemon juice and lemon zest in the recipe -- I find that most lemon recipes tend to have too subtle a lemon flavor. So I just about doubled the amount of lemon that should have been in there.
Just how small was my lil cheesecake? Use the spoon for scale: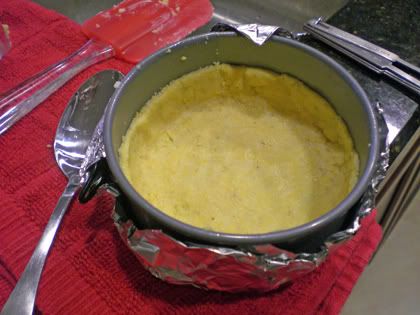 Eep! So cute! It is about 3 inches across.
This came out quite delicious. Though I didn't totally love the cornmeal crust so much, we really really enjoyed the cheesecake filling part. In the end, I was glad I upped the amount of lemon - it had a perfect lemony flavor.
Thanks to Eliana for picking this one! Make sure you visit
everyone else's
blogs to see how they did!